Binter collaborates with Health in the transfer of vaccines in the Archipelago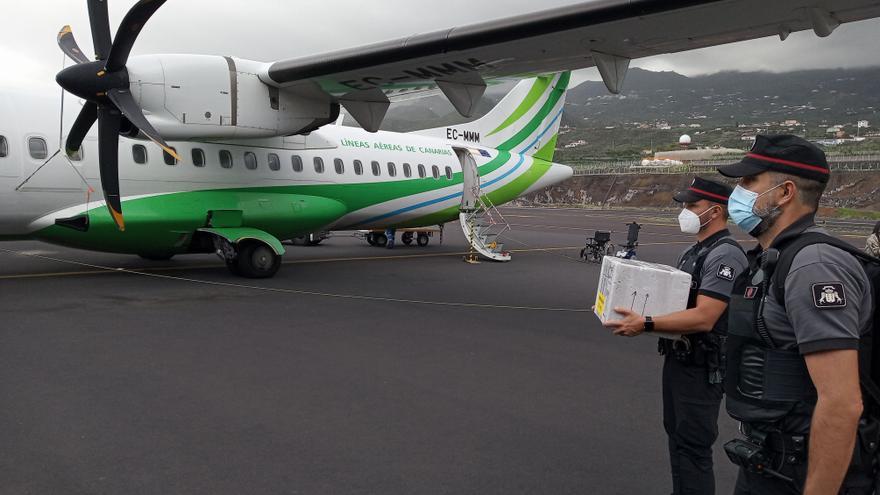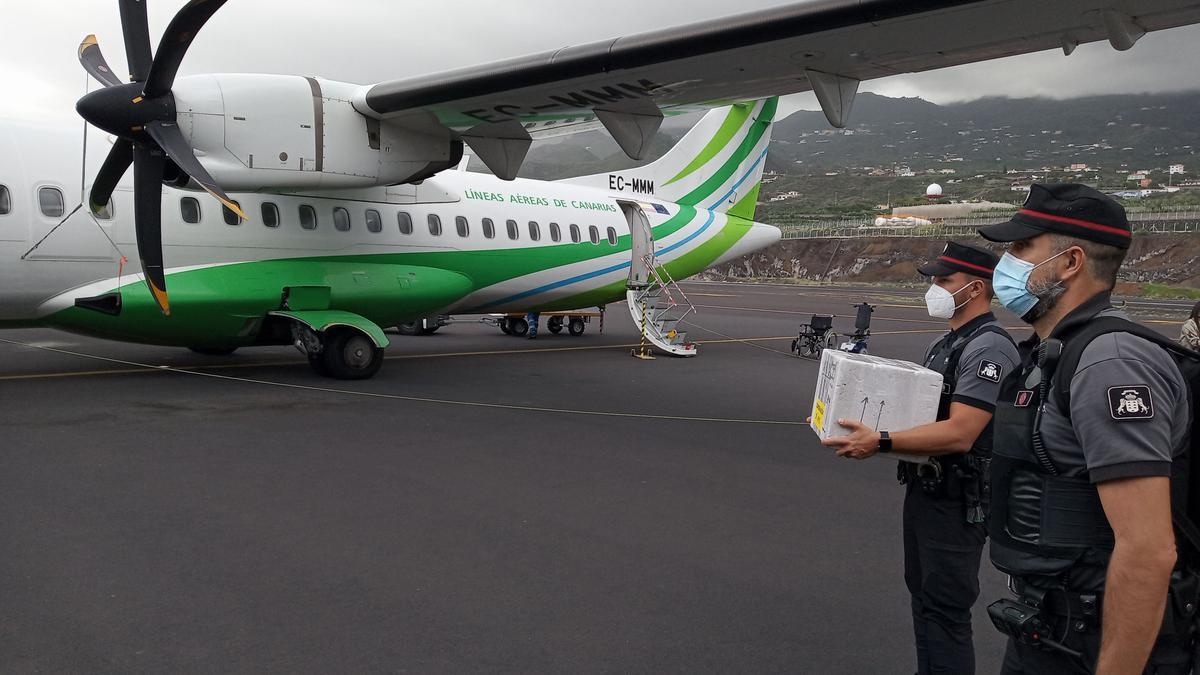 Binter collaborates with the Government of the Canary Islands in the necessary operations to guarantee the transport, under optimal conditions, of vaccines against Covid-19 to the different islands, promoting the vaccination campaign that began last Sunday in the Archipelago.
The airline company and the regional government have established a protocol to ensure that the transfer of the roads is carried out with full guarantees and in the shortest possible time, given the conservation conditions that must be maintained.
The vaccines will arrive in Gran Canaria and Tenerife and, from these islands, will be distributed, in most cases, on commercial Binter flights guarded by members of the General Corps of the Canarian Police. The logistics that have been designed will allow to continue with the transfers, on a regular basis, throughout the vaccination campaign in the Islands.
After receiving the request from the Canarian Executive, the airline has involved all its departments to process the transfers as quickly as possible. In this sense, the company wants to highlight the involvement of workers in the operations, handling, security and cargo departments to streamline all the necessary procedures that allow shipments to be made from this Tuesday.
Sanitary material
Binter has been cooperating for years with the Ministry of Health of the Government of the Canary Islands to facilitate the transfer of patients and families as well as medical supplies between the different islands.
It also collaborates with the Canarian Institute of Hemodonation and Hemotherapy (ICHH) to facilitate the distribution of blood and blood products to all public and private health centers in the Canary Islands.
Every year about 45,000 kilos of blood are transferred, to meet health needs that require daily shipments from Monday to Friday and even some weekends.
During the pandemic, the airline has also maintained its commitment to Canarian health and only during the month of March the company managed 1,653 shipments with more than 22,200 kilos of express merchandise composed of clinical analyzes, coronavirus detection tests carried out outside Tenerife or Gran Canaria and other types of sanitary material, as well as 13,029 kilos of medicines for distribution in the centers of the Archipelago. That month, almost 50 tons of medical supplies and about 3,500 kilos of blood were transported.