Bilbao, the first major city in the world to limit traffic to a maximum of 30 km / h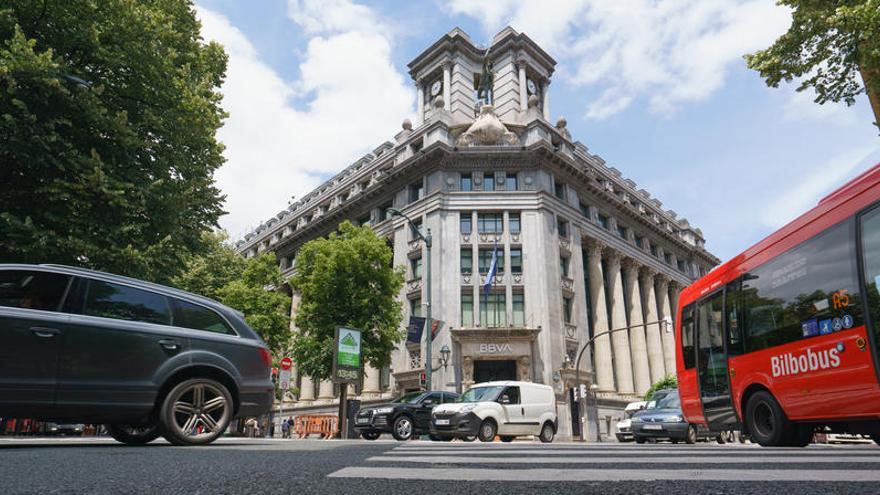 Bilbao has become this Tuesday the first city in the world with more than 300,000 inhabitants in which the vehicle speed has been limited to a maximum of 30 kilometers / hour in all of its streets, with the aim of the City Council that the capital of Biscay be "more sustainable, calmer, safer and more humane."
The mayor of Bilbao, Juan Mari Aburto (PNV), and the Councilor for Mobility, Alfonso Gil (PSE-EE), have formalized the implementation of the measure in an appearance before the media in which they have highlighted that this limitation of traffic to 30 km / h it has no "collection" characterThey have asked for "respect" for the new norm and have considered that, despite the criticism received, the initiative will be beneficial for the city and a "success".
Aburto has highlighted that it is a "matured" measure with technical experts and has said that it is necessary to have a "long time perspective" to verify the effects of limiting the speed of traffic with which one wants to "reduce the environmental impact and noise of vehicles, improve road safety with fewer accidents and promote the use of other less polluting transports, such as cycling or walking. "
The mayor recalled that the City Council already implemented the reduction of the maximum speed to 30 km / h in 87% of its streets in June 2018 (the rest of the roads had a maximum of 50 km / h until today), with a "positive balance".
Aburto has assured that the measure does not have a "collection" character nor does it try to "annoy anyone", and added that the City Council wants establish a "pedagogical period" with the drivers, although he has indicated that on this first day of the speed limitation there will be no fines, "unless - he has added - that the violation of the rule is flagrant."
He has indicated that the measure will lead to "changes in driving habits" and can generate "uncertainty", although it has asked for "understanding" and it has demanded to the drivers "respect and caution" to this limitation of the speed.
Alfonso Gil has indicated that the measure is part of the Pact for Sustainable Mobility signed by all the political groups in Bilbao in June 2018 and, given the criticism received from different sectors - merchants, taxi drivers, drivers ...-, he has estimated that with this measure it will happen as with the anti-smoking law, with which people are already used to not smoking in public places and today "it would seem an anachronism" otherwise.