Bikers mobilize in 27 cities in defense of their rights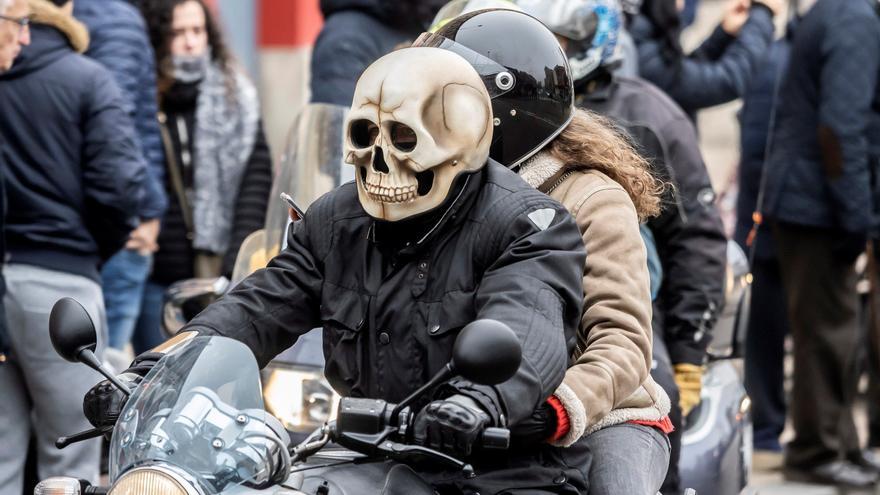 Bikers from all over the country demonstrate this Sunday in 27 cities to demand that their rights be respected and in response to the "constant attack" of the General direction of traffic and from Ministry of Interior motorcyclists, who already account for one in four deaths on the road.
Coinciding with the National Motorcycle Day, which has been held on the second weekend of June since 2004, and convened by the International Union for the Defense of Motorcyclists (IMU), motorcycles will roar through the streets of cities in protest against the mobility and security policies of public administrations and in defense of the right to security and liberty.
The mobilization takes place at a time when the numbers of deceased motorists are dramatic: more than a hundred have died in a traffic accident so far this year.
Most fatalities occur on weekends, mostly on interurban roads, via exits and without the involvement of another vehicle.
Protect all guardrails, increase investigation of traffic accidentsRecognizing the motorcycle as an efficient vehicle in cities, allowing circulation in low-emission areas and improving the firmness of roads and streets are some of the demands of the organizers.
In addition, they ask that the speed on highways be increased to 130 km / h, that the use of intercoms in protective helmets be allowed, circulation along the practicable shoulder in cases of static congestion of traffic at moderate speeds and that it is not implemented the use of the airbag is mandatory.
Given this call, organizations such as the Asociación Mutua Motera (AMM), Plataforma Motera por la Seguridad Vial (PMSV) and STOP Guardrails They consider that it is not the time to mobilize since of the 15 demands put forward, 4 have already been achieved, some of them months ago, they point out in a statement.
Among them, they cite the use of intercoms or driving on the hard shoulder when there are retentions, both measures included in the draft reform of the Traffic Regulations presented on March 1, 2021.
Furthermore, according to these associations, "it is not true that the DGT harasses motorcyclists", but supports the group, even if it adopts some measures that" we do not like or that it carries out campaigns that can generate feelings of guilt. "
They consider that "using populist techniques of confrontation and hatred, with the same style that many politicians do, in order to gain followers is not the best way to achieve our demands, rather the opposite, they seriously harm our collective."
They also emphasize that "it is unethical" to call a demonstration when the country is going through a "dramatic social, health and economic moment."