Biden agrees with the UK to suspend Airbus aid tariffs for four months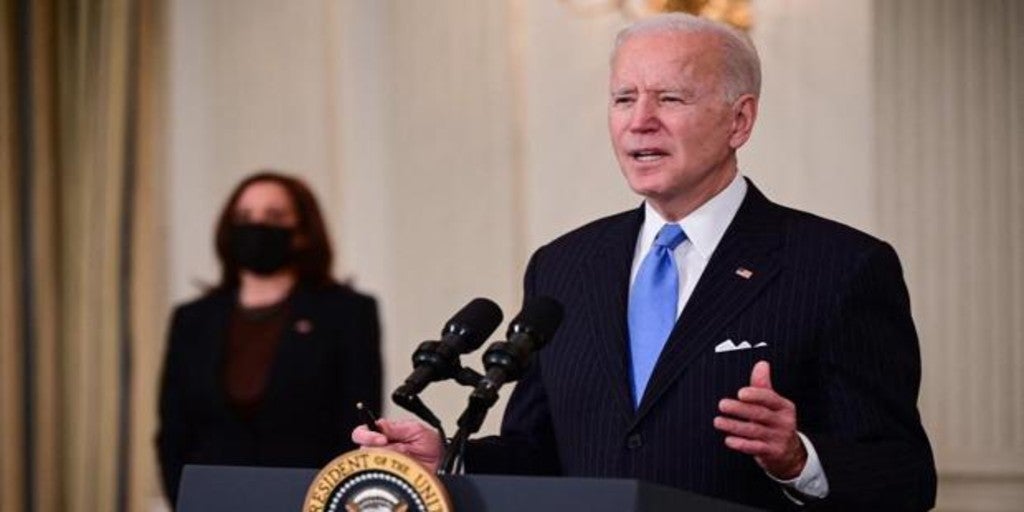 Madrid
Updated:
Keep

The "red telephone" between Washington and London has not been disconnected and Biden has surprised everyone this Thursday, designing an ad hoc agreement with the British, while the commercial dispute for illegal public aid to Airbus with the rest of the European Union (France, Germany, Italy and Spain, mainly) remains open. Specifically, it has agreed with the government of Boris Johnson a four-month suspension of the tariffs imposed on the country for this reason – the United Kingdom ceased to be a member of the EU on January 1 – as "A step forward to resolve this long-standing dispute within the World Trade Organization (WTO)".
In this way, products such as Scotch They will be exported without the 25% tariff, which will continue to affect Spanish products such as wine, cheese or table and green olives. Brussels and Washington have not yet sat down to talk seriously about a trade conflict that has been replicated in another WTO ruling that gave the green light for the European Union to impose $ 4 billion worth of tariffs (about 3.4 billion euros) to US products as a punishment for public aid to Boeing. At the moment, the European Union has not made a firm decision, although it does have a list of products to penalize such as citrus, ketchup, video game consoles or motorcycle and bicycle components.
In a statement, both parties have stated that "this agreement will also give time to focus on negotiating a balanced agreement to this dispute and to begin to speak seriously of the challenges posed by new players from non-capitalist economies in the civil aviation market such as China.
Airbus spokesman Clay McConnell has welcomed this suspension of what he has called "lose-lose rates" and reiterated the company's position to support any effort to reach an agreement.
The agreement temporarily lifts the tariffs, although only for British productsTherefore, the rest of the European countries will continue to be subject to these rates, according to the US government. British sources have considered it a victory and a wise move to distance themselves from their former partners in this conflict.
The United Kingdom already warned in December that it would use its new status as an extra-community country to reach an agreement with the United States and, in recent weeks, it has been in talks outside of its former partners on the dispute over Airbus and looking for a separate solution. The change of administration cut him off abruptly with the landing of Democrat Joe Biden in the White House.
Katherine Tai, nominated for Biden As the representative of Foreign Trade of the United States, she will be confirmed by the Senate next week but she has already shown her satisfaction since, in her opinion, it can be a great step towards an agreement. Last month before the Senate Finance Committee he reported that the Americans and the British had held four rounds of negotiations. Asked if he would prioritize an agreement with the United Kingdom, Tai pointed out that it is "An important business partner and ally".
The suspension of 25% duty on Scotch whiskey has been received with euphoria by the Scotch Whiskey Association since it has recognized that this rate has done «a real damage to exports to the United States during the 16 months of validity, falling by 35% and assuming an extra cost of 500 million euros. pounds".