Beware of connecting to the Wi-Fi at the beach bar | Fortune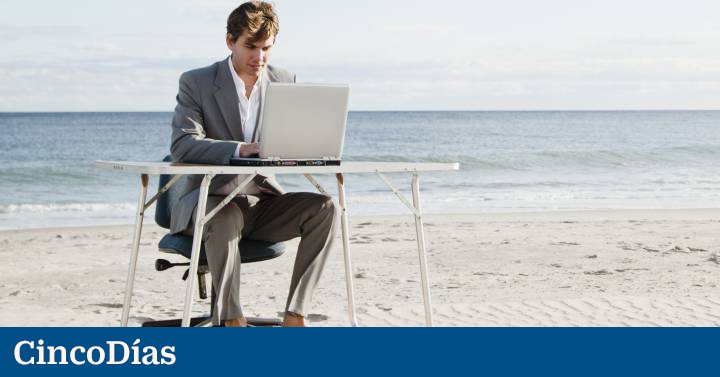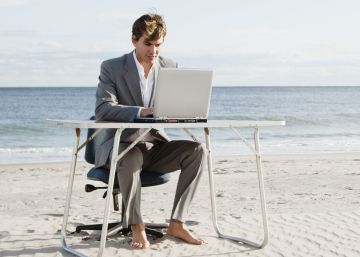 Connecting to the work email from the Wi-Fi at the beach bar can have very serious consequences. In summer there is no truce. It is one of the times of the year preferred by cybercriminals to attack. Potential victims lower their guard, are relaxed, on vacation, enjoying or thinking about their rest time. In short, there is less control of security systems. And someone may be observing or controlling any type of movement or signal can make the offender who has a free track to act in different areas, both in small businesses and in large corporations, institutions or private homes.
A simple mistake or mistake can have serious consequences. So it is best not to leave any loose ends or open cracks so that no evildoers enter our technological domains. Sharing a photograph of that heavenly beach on which you rest, booking a trip from an unofficial website or using public Wi-Fi networks to make a bank transaction are apparently everyday gestures that can be dramatic. Can someone hack the mobile phone or make use of the malware, that harmful software capable of infecting a mobile or electronic device, in order to obtain information, passwords, disable accounts or prevent the owner from accessing their technological devices.
Serve as data that the annual losses due to cyber attacks stood at an average of 4.7 million dollars in the last fiscal year, and more than one in 10 companies lost more than 10 million dollars, according to a new report by The Cybersecurity Imperative , prepared by the researcher ESI ThoughtLab and the consultant Willis Towers Watson, carried out on 467 companies from different sectors in 17 countries. According to this report, companies worldwide expect to increase their cybersecurity investments by 34% in the next year, after having increased them by 17% the previous year. 12% plan to strengthen their cybersecurity investments by more than 50%.
In the opinion of the head of cyber risks at Willis Towers Watson Iberia, Fernando Sevillano, he insists that "companies are experiencing increasing impacts from different types of agents, such as intelligence services, groups financed by States or organizations, employees and providers that have privileged information, cyberterrorists or hacktivists" Here are some safety tips for this summer.
1. Passwords. Check when the password of the computer or email will expire. If the expiration date occurs when you are absent, you should change it before leaving on vacation. And never do it from an unknown internet network.
2. Do not brag on social networks. Experts recommend not making too much display on social platforms about the place where you are resting. It serves to prevent theft in homes and attacks on privacy.
3. Backup. It is advisable to reproduce information and documents that are not conveniently safe, and it is advisable to take confidential information on vacation.
4. Keys. It must be ensured that computers or browsers do not remember the access codes for applications, bank accounts or email.
5. Beware of new applications. When you are on vacation you are used to using applications that can be useful or a complement to leisure. You must always download them from the official pages.
6. Security settings. Ensure that they are activated, such as pin screen lock, and updated, such as antivirus software.
7. Reply emails. You should never attend to messages in which financial or personal data are requested, nor to those who ask to enter passwords for any incident or verification. Nor should you open email attachments or follow links from unknown or suspicious emails.
8. Watch the phone. Even when you take that well-deserved dip or fall asleep in the hammock do not neglect your mobile devices. They can fall into the hands of the devil