Between the surprising and the miraculous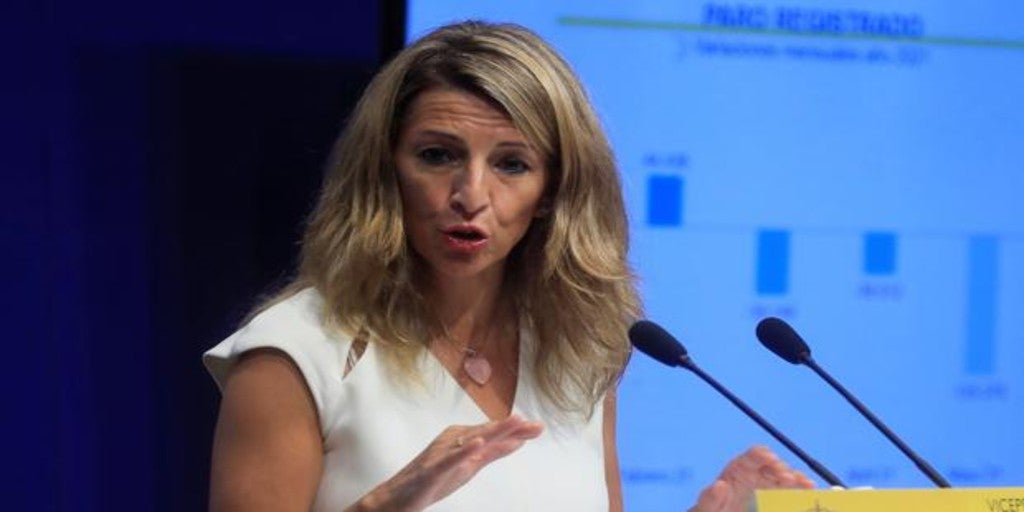 Madrid
Updated:
Keep

In the dim scenario of the current economy, plagued by dark omens, the job market yesterday lit a light of hope. Both the increase in contributors (+61,800) and the decrease in the unemployed (-74,000) exceeded the most optimistic estimates and confirmed the robustness of employment. The economy always navigates in the midst of great uncertainties, but now it does so shrouded in unfathomable mysteries. With all the growth forecasts downward, with inflation of a height unknown in thirty years, with distortions in supply chains and, above all, with the pandemic threatening the sixth wave that may require new restrictions on mobility and new Demand problems, that employment grows like this is between the surprising and the miraculous.
The explanation may be that these figures measure the near past and all of the above refers to the near future. To support this thesis we have a shocking figure, such as that on the last day of November, just as we face Christmas, 179,307 Social Security contributors were discharged. Spooky…
We will check right away – this December – if the bonanza is consistent and, as they say now, sustainable. 91% of the increase in employment must be attributed to services, for which Christmas is essential, at least for commerce. So please buy at your local store and avoid the internet, if possible. We need the strength of demand and, to fulfill its function, the absence of restrictions. For this reason, once again, health aspects take on the greatest role in economic evolution. The Government makes an advantageous comparison between the recovery of employment in this crisis and the view in the previous one. The key, that the current one is born of an exogenous agent that paralyzes the activity without damaging the assets, and in the previous one, the financial consequences damaged the balance sheets and hampered the recovery. They are different situations, with different causes and consequences.
In any case, we should rejoice at these figures, without forgetting that there are still 125,000 people in the ERTEs as we reduce the number, the probabilities of a return to the previous job do so) and 106,000 self-employed with benefits who have to find a way out.