Between 3pm and 4pm, best time to put the washing machine on Saturday with the most expensive light in Europe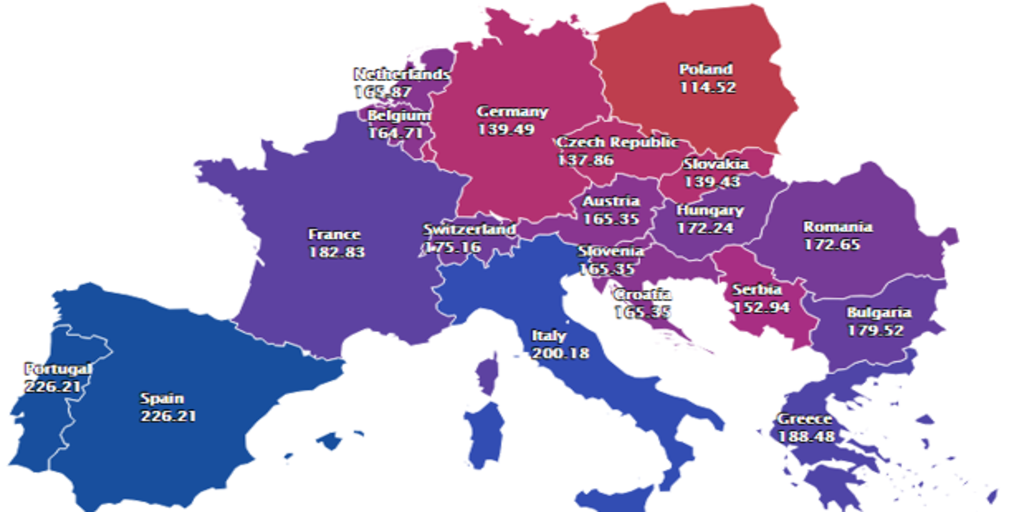 Madrid
Updated:
Keep

The spectacular increase in electricity prices makes thousands of consumers wait for the weekend to perform certain tasks, like putting the washing machine, the dryer, ironing or cooking in the oven, since the rates on Saturdays, Sundays and national holidays are cheaper than on weekdays with the new pricing mechanism that went into effect on June 1 .
Regulated rates or pvpc that have almost 11 million consumers oscillate on Saturday between 21 euro cents (from 15 to 16 hours) and 30 cents (between 19 and 20 hours). A year ago, that range was between 8 cents (at 5 p.m.) and 10 cents (20 hours).
These regulated tariffs respond to the price of electricity in the wholesale market, which is once again beating a new record on Saturday reaching an average of 226.21 euros the megawatt hour (MWh). The peak price is 254.45 euros.
By the way Spain is the country with the most expensive electricity this Saturday of the different European markets. It is followed by Italy (200.18 euros), while in France it costs 182.83 euros and in Germany 139.49 euros per MWh.
The average price on Saturday It is 30.3% more expensive than last Saturday (173.65 euros) and 598% higher than the same day in 2020 (32.49 euros).
If he
September average price MWh was 156 euros, the one for the month of October (until the 9th) exceeds 207 euros. It should be remembered that the average price for October 2020 was 36.59 euros.