Betis suffers to beat a combative Mallorca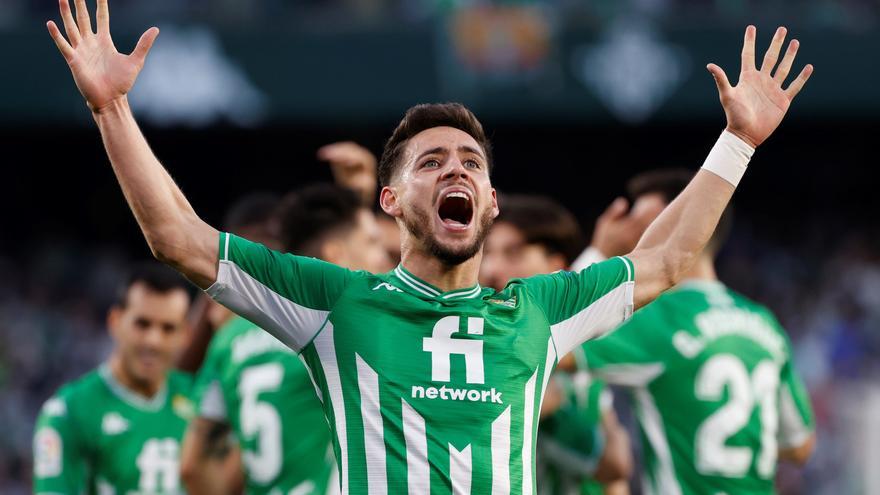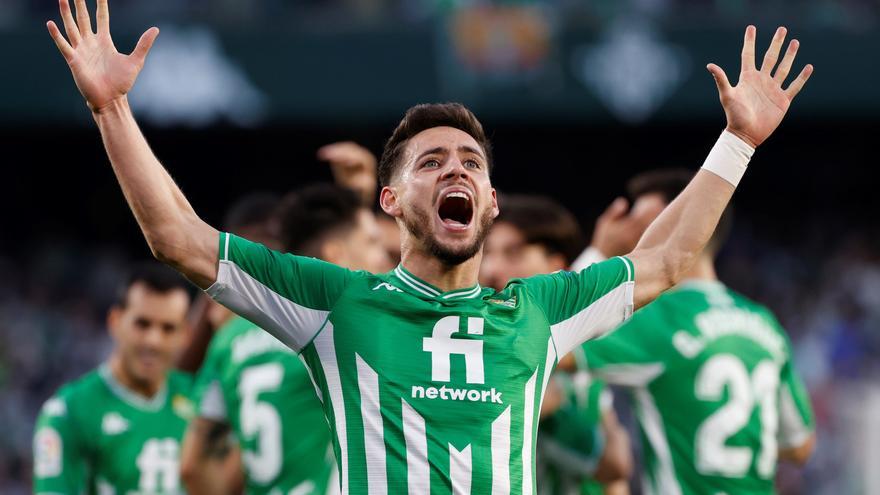 After a first half with alternatives, but with greater Betic dominance, Moreno opened the scoring after 25 minutes by heading in a great cross from Sergio Canales and, although in the second Mallorca equalized with the second goal in the League by the active Muriqi, Willian José ruined the good work of the Balearic Islands with his penalty goal in minute 83.
Two teams with conflicting objectives were measured: the Chilean Manuel Pellegrini, with three wins in a row among the three competitions in which he remains (Cup, League and Europa League), to endorse his splendid moment of form and his third place; and that of Luis García Plaza to continue opening a gap with a relegation zone that has 6 points.
Pellegrini, after beating Russian Zenit on Thursday (2-3) and before the second leg of that European tie and the derby then against Sevillacontinued with policy of refreshing his eleven with seven changes and the return of Canalesabsent in the last three appointments due to covid-19, and the Frenchman Fekir, who was sanctioned in Europe.
At Majorcathe only change in the line-up with respect to the team that won 3-2 against Athletic Club: left-back Jaume Costa replacing the suspended Brian Oliván, with Ángel Rodríguez and Kosovar Vedat Muriqi, in his fourth match as vermillion, up.
The clash started lively, with rhythm, alternatives and very loose teamsthough little by little Betis He took control and, after a dangerous cross from Canales that Juanmi Jiménez did not reach by a miracle, Álex Moreno, a nightmare for the rival due to his good incursions down the left, crashed a ball into a post in the 18th minute.
Before, the Japanese Take Kubo, who had to work hard to cover Moreno's arrivals, put a good ball to the incisive Muriqi, but Marc Bartra, providential, crossed and sent a corner.
However, with Canals inspired and well aided by the Portuguese William Carvalho Faced with Fekir's intermittence, the Verdiblancos continued to push and create more and more danger, until a brilliant cross from the Spanish midfielder Álex Moreno headed it accurately to score 1-0 just after the halfway point of this period.
Mallorca, demanded at the back and with little presence up front, except for an active Muriqi, reacted and was able to equalize with a right-footed shot from the Kosovar that crashed into a post from Rui Silva's goal after half an hour, after great control with the lefty Even so, Betis did not flinch and Canales unsuccessfully looked for the goal with a long shot.
After the restart, and after Antonio Sánchez replaced the injured Ruiz de Galarreta before the break, García Plaza brought out the South Korean Kang-in Lee and the Senegalese Amath for the Japanese Kubo and Ángel against a dangerous Betisbut, except for Canales, little clairvoyant in attack.
Mallorca, in which the Argentine Battaglia later reinforced the average and Fer Niño entered for a greater offensive mordant, took a step forward against a Betis team that seemed to fall asleep and speculated excessively, which paid dearly a quarter of an hour after final, when Muriqi equalized with a great header after a cross from Costa.
This spurred on a Betis that went up brazenly and found its prize with 2-1, after a penalty signaled by the referee, at the request of the VAR and after consulting the screen at the foot of the field, due to a Battaglia handball shot from William Carvalho and who transformed the Brazilian Willian Joséwho had replaced Borja Iglesias, in 83.
From there, the Balearic Islands attacked hard, desperately, and sent balls into the area to look for Muriqi, but without any success, which did not prevent them from leaving Villamarín empty-handed after completing a good game.
Data sheet:
2 - Betis: Rui Silva; Bellerín, Bartra, Víctor Ruiz (Edgar, m.62), Álex Moreno; Guido Rodriguez, William Carvalho; Canales (Joaquín, m.84), Fekir, Juanmi (Tello, m.62); Borja Iglesias (Willian José, m.70).
1 - Majorca: Sergio Rich; Maffeo, Raillo, Valjent, Jaume Costa; Take Kubo (Kang-in Lee, m.46), Ruiz de Galarreta (Antonio Sánchez, m.47+), Salva Sevilla (Battaglia, m.65), Dani Rodríguez (Fer Niño, m.70); Angel (Amath, d.46), Muriqi.
Goals: 1-0, M.25: Alex Moreno. 1-1, M.75: Muriqi. 2-1, M.83: Willian José, from a penalty.
Referee: César Soto Grado (Riojano Committee). He admonished the locals Víctor Ruiz (m.45), Juanmi (m.46) and Bellerín (m.87), and the visitor Muriqi (m.51).
Incidents: Match from the twenty-fifth day of LaLiga Santander played at the Benito Villamarín in front of 48,652 spectators. A minute of silence was observed for the death of José Montero Pizarro, former vice president and director of Betis between 2014 and 2017.