Betis – Real Madrid: Rubi: "Beating Madrid will be an adrenaline kick for the derby"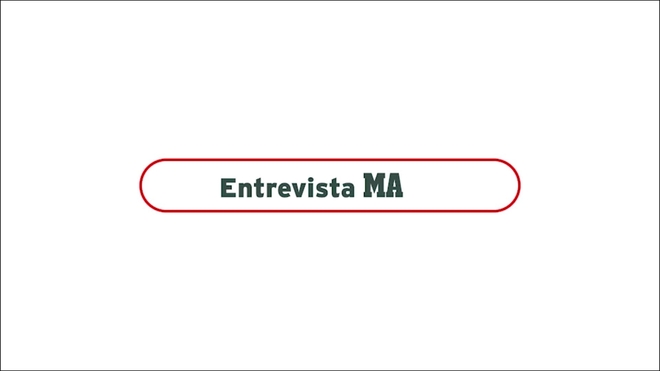 Betis – Real Madrid

TO

The basic technician analyzes in MARCA the situation of his team
JOan Francesc Ferrer, Rubi (Vilasar de Mar, 1970) is not enjoying the soda season at Betis. A complicated beginning of course lastr his team, which in recent weeks is lacking consistency in the areas and some luck. Before receiving Real Madrid, with his future in question, he assures MARCA sure that he can turn his situation around.
What do you think of Alexis saying that "nobody is essential" when asked about his future at the Betis bench?
How football works and I'm not disappointed or mistreated at all. I have an excellent relationship with Alexis, he shows me his support at all times, but we know that in football you have to go every day and stop looking at medium terms.
Do you have the feeling of losing a great professional opportunity?
I still think that by winning Madrid we will have options to approach and that there is time to fight for the goal we have set for ourselves. The situation is difficult, because we have been struggling for weeks, but I still believe it is possible. I don't think about whether I'm missing the opportunity of my career.
What diagnosis makes the situation?
At the beginning we had a hard time finding the game idea. There was a phase where we got it. And now it has been distorted, apart from many factors, because of our lack of success. We have generated much more than the rivals, but we have not transformed.
Is it possible that he has more good players than a good team?
We are trying to build a good team with the good players we have, but it is not easy, we have to take care of many details and so creative players it is not easy to focus on all aspects. But the team is better now than at the beginning of the season.
Do you feel disappointed by the performance of any particular player?
I will be disappointed if I had not seen involvement. I know that every year there are players that you can get the most out of and with others you don't get it. If I had seen a problem of attitude or desire to help, yes, but I have not seen it.
After the departure of Serra Ferrer, there is talk of the absence of a reference at the sports level in the club. Are you missing any such figure?
I respect all opinions, but I can say that if Betis does not have five or six more points, it is basically the responsibility of the technical body and the players, of no one else. And I think that doing the same, with a fortune, we will also have them, without having done different things than we have done.
How do you think you are working in the club? Do you see growth?
Excellent, it is a club that has grown a lot. Modern and at the same time demanding. Maybe that demand has made us more nervous in some game, but it must be so. We are in a club with a fantastic infrastructure, constantly growing. Now going through a difficult phase of results, but I don't think he will suffer because there is good organization.
Have you seen more outside than inside Betis at some time this season?
I have not seen myself outside because I focus on the day. I know that my situation has been delicate in many phases of LaLiga, but how this works. I fight to help the team make it better. I will continue to insist.
With 30 points, far from Europe and close to the decline, do you think there is still time for the reaction?
I know it is very difficult, but if this team wins a couple of games, especially the first one, and takes that mood point, it is capable of winning enough, I am convinced. In addition, there may be some more possibility, such as seventh place. But I know it's difficult, I focus on Madrid, to finish my best and for the team to generate good feelings at the end of the season.
What maximum disadvantage do you think will be recoverable in the last five days?
The last five days are 15 points. I think I remember that with Espanyol we were equal to seven or eight. I think we can cut more than that until then. And I know that when we get that victory … football will have to be fair to someone. We are being very penalized with what is seen in the field.
Alexis admitted feeling worried about the descent. Are you worried about getting into that fight?
I do not even look at it, it seems to me that we are far from reality. Betis has the level to win two or three games at any given time and just think about that. I'm not going to be distressed being nine points before starting this day, counting the goalaverage on a team that also has a hard time winning. For me that is impossible.
Do you regret many of your decisions at Betis?
No, let's see … In the day to day, after each game you think about some things … But the important decisions have always been made in a consensual way in the club, and if in some we have not been right, it has always been agreed, not only ma.
There is much talk about the lack of goal. What is happening to Borja Iglesias? Is it an adaptation problem?
There are times that players need up to a season. You have the case of Gerard Moreno, who returned to Villarreal last season, it cost him and he has scored again. There is no doubt that Borja is a great player, just like Loren, at the same level, and that he ends up giving Betis a performance. This season at the level of goals is suffering, it is costing him and we have to support him because he is a football player at a very good age that I bet Betis will end up taking advantage of.
Had it ever happened to him that a team of his team topped the bat 14 times in 26 days, more than anyone in LaLiga?
Things are happening where I don't want to excuse myself. But I know that it is true that it is an atypical season in large numbers in many things that I hope will never suffer again. Posts, some decisions that you already know … It has made everything a bit complicated and has made us come to this situation. We understand that disappointment with the team, we will have to be better than we are.
Is the match against Real Madrid a match ball for you on the bench?
No, I face the game to win it, so we can catch an adrenaline shot and the team can face the derby later with more energy, if it can be.
Can the first round draw formula at the Bernabu be valid this Sunday?
Many things we do are similar. In some situations we change some small thing. But the formula can be valid, of course. Betis has to try to be true to his idea.
Has Real Madrid changed a lot since October?
I see it on the same line. I have seen a fairly regular Madrid all year, without conceding many goals, although it is true that there are games in which it costs a little more to score.
Betis would like to arrive defending the leadership at Villamarn or would it have been better if he did not win the Classic and will drop off in the standings?
Betis is good at having League because everyone is interested in having League. If it goes first or second, we don't care, but having a League is good for everyone.
Against Bara, Madrid suffered a lot in the phases without a ball. Can that be the key tonight?
Without a doubt, these teams suffer more without a ball. They are teams that are not designed to get behind the 11 players, although in Madrid, in my view, they all work a lot in defense. But that phase is not definitive, you also have to have the organization phase, combine the pressure with the order so that when they have the ball they don't penalize you. They sometimes live from some of your losses.
What do you think about Madrid's lack of goal being criticized this season?
If you can criticize the leader, you can criticize everyone … That we all have things to improve even the leader? Maybe s. But that Madrid scores a goal at any time there is no doubt, apart from being a very strong team in other facets of the game, such as standing still.
Do you think that the defeat against Manchester City can make those of Zidane focus more on LaLiga? Or do you think they have options to trace?
Of course they have options. It's a game, they have to think about winning it and then they already see the score. But Madrid can win any match, in any competition and against any rival.
And after Real Madrid, the derby … A Setin in his day a 3-5 changed his life on the Btico bench. How important can it be to win it?
What I know is that since we are so passionate, when we win a game, which has to be already, it is capable of giving us a lot of strength. But for me the party that has to change that is Madrid, not the derby.
What message will you send to Betis fans?
They are right. We are emptying ourselves in work, helping the players, the team … It is logical that they are a little disappointed, they have always lived up to it.