Betis: Borja Iglesias, at the height of Denilson | sports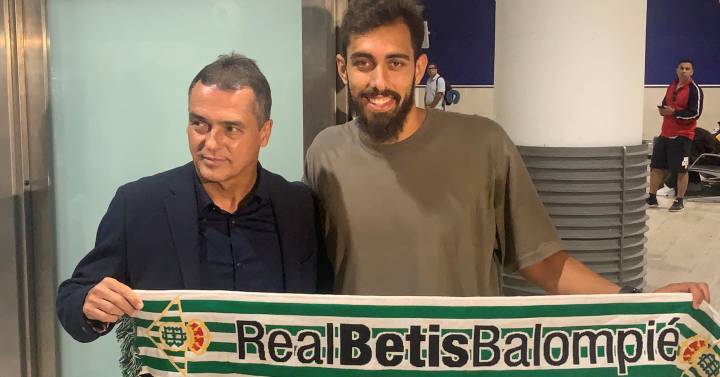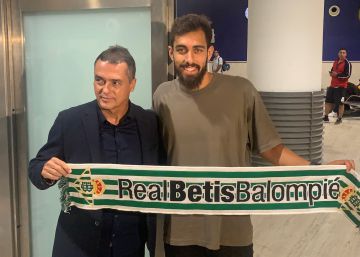 The Betis has closed the signing of Borja Iglesias, front of Spanish, which reaches the Andalusian team until 2014. after it pays 28 million euros, the figure that marks the clause of termination of the attacker. However, the operation does not contemplate the immediate payment of this clause. Betis will make a full first payment of 20 million euros and the remaining eight will be paid next year. This is another step in the career of a player for which Espanyol paid a record 10 million last year to Celta. Borja had played on loan from the Galician club in Zaragoza, where he showed his scoring ability (25 goals with the club in one season in the Second Division). Borja becomes the fifth Verdiblanco signing after those of Fekir, Dani Romero, Pedraza and Juanmi.
The good performance of Galician only increased in the last year at Espanyol. Borja scored 23 points in all competitions played by the Catalan club, which has been reluctant to sell to Betis throughout this summer. It was in the past month of June when the Andalusian team became interested in the attacker. The reason was none other than the express request of the new Betic coach, Rubi, who insisted on his arrival. Rubi had directed him at Espanyol and has not stopped telling Betis leaders the need for his signing. At the same time, the coach Verdiblanco has insisted on the character and professionalism of a player who at 26 years takes an important step in his career. Borja has played this same course three games with Espanyol of the qualifying phase of the Europa League and has remained aloof from the hard conversations that Espanyol and Betis have held throughout this time. The Catalan team has already transferred Mario Hermoso to Atlético for 25 million and has paid eight for Calero to Valladolid and 10.5 for Argentina's Vargas, who scored a great goal in the last European duel against Lucerne. Now he will have to find a substitute to occupy the most decisive player. The names of Zaza and Ángel yan have jumped as futuristic in the next planning of the Catalan ensemble.
"It is the most anticipated signing by this council, the coach and the Betics. We needed the guarantee of having a striker like Borja, "said José Miguel López Catalán, CEO of Betis and architect of the negotiations with Espanyol for the arrival of Borja. The intention of Rubi and his coaching staff is for Borja to play next Sunday at the league premiere at Benito Villamarín against Valladolid. "It has been a long process and I have had to wait a lot. They say that good things are expected. I will do my best to return this trust," Borja himself admitted to the official Betis media.
You can follow EL PAÍS Sports in Facebook, Twitter or subscribe here to the Newsletter.