BeSoccer: Frustrated footballer, waiter and owner of the biggest football database | Economy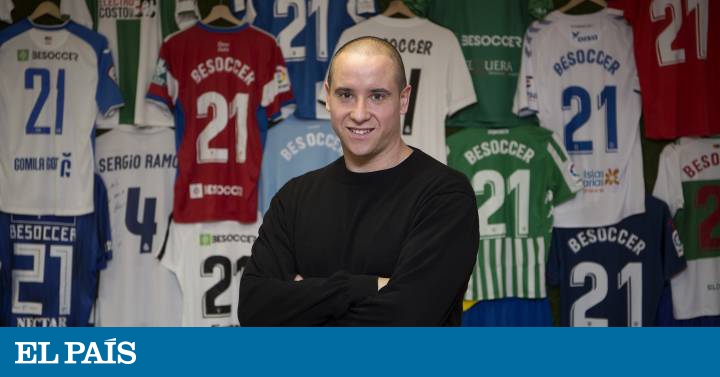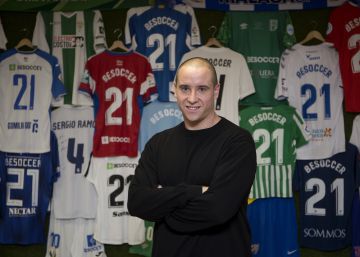 The triad is an injury feared by any athlete, especially soccer players. It involves the rupture, at the same time, of the anterior cruciate ligament, the internal lateral ligament and the internal meniscus. The knee is made dust. For non-professionals, it entails 12 months of recovery. Manuel Agustín Heredia clearly remembers it, who suffered it in 2006 when he was 22 years old. Far from falling apart, this Malaga turned the problem into an opportunity devoting that time to develop Results of Football, an initiative that was launched in 2008. In 2015, they offered 7.5 million euros for it, but did not sell it. Months later, the offer rose to 15 million. He refused again. "It doesn't change my life with that money in the bank. I have everything I want and I'm happy with what I do, "he explains today, when the company is called BeSoccer.
The firm has the largest global database on football, since its creation in 1874. It is currently updated. "Any fan can find the result of his team there," says Heredia. There is information from almost any Spanish category, but there is more: Czech fourth division, Ivory Coast League, English fifth … Matches, classification, statistics, trajectory of each player or what brand you saw, streaks, position, market value , top speed … A sophisticated data aggregation system, together with the work of journalists and programmers, have created a football treasure in the form of big data. BeSoccer is the sports application with more traffic in Spain and more downloads in GooglePlay. It has 27 million monthly users and 3,000 million impressions per month across the planet. It sweeps in Africa.
Seated in Malaga and with a young staff –the average age of one hundred employees is 28 years old-, the turnover of the company reached six million in 2019, a figure that represents 50% more than the previous year and 40 times more than in 2013, when it invoiced 150,000 euros. The earnings "are marginal," says Heredia, who explains: "We have no investors and I think the best way to grow is to reinvest almost all the benefits," which usually range between 200,000 and 500,000 euros.
Dicharachero, creative and passionate, Heredia is a CEO not at all conventional. He repeated the same course twice: BUP second and ESO fourth. He studied the higher degree of Computer Systems and went to Ireland to work collecting glasses in a disco. When inspiration comes to you, you can spend the entire night programming and then disappear for days. He has run the marathons of New York and Berlin. Also the extreme test Titan Desert, where this year will coincide with Miguel Induráin. It is considered a person as chaotic as productive. He does not like to negotiate. He wears black systematically. And he believes that one of the greatest lessons of his life has been knowing how to delegate. "You have to be aware of the limitations," he repeats as a mantra to new employees when they join the project.
The death of his mother in 2017 was another turning point in his life. Desolate, he let himself go for months, but then regained lost time. On the one hand, fulfilling an old dream: he changed his last name so that Heredia – then in second position – did not miss a family genealogy that has lasted since the 18th century, when the young Rioja Manuel Agustín Heredia arrived in Malaga to become in one of the pioneers of the industrial revolution. On the other, he decided to study statistics and mathematics to create ProFootballDB, a tool that acts as a representative and virtual scout with which he helps professional football clubs make decisions, many of them on the next signings. They get this way and in seconds information that a technical secretariat would take weeks.
Agreements
BeSoccer has agreements with thirty top-level teams, to which it also offers technology consulting. Among them, five from LaLiga: Betis, Celta, Leganés, Espanyol and Granada. There are also agreements with many clubs Second division – like Málaga CF – and other international competitions. Highlights include the West Ham of the English Premier League, the Padua del Calcio Italian or Millionaires of Colombia. There is even room for modest football: he collaborates with El Palo, a Third Division team and where Heredia serves as vice president. The firm also provides data to numerous media outlets and has collaborated with Newtral, Ana Pastor's producer, in the development of the Pronostika app.
Their projects are born from an incubator of their own ideas, where they develop until they know if they are viable or it is better to discard them. The most interesting is BeSoccer Brain, a voice assistant to find and combine the millions of football data from your own database simply by asking for them. How many goals has Messi scored on Tuesday, with his left leg, in the last five years? Which player has revalued more this season? Which goalkeeper has the best percentage of stops? The answer appears instantly with text, a graphic, infographics or even a video. The beta version has already caught the attention of the big techs. "The voice search system will dominate the future and we wanted to be there," says Heredia, who points to the launch of this artificial intelligence tool in March.
BeSoccer is a company in the image and likeness of its creator. There are huge screens, rows of computers, murmurs of keyboards. Its facilities host more journalists than many media outlets: about 50 people have exercised – and exercise – communication. Between windows and walls there is a door that opens to the singularity: behind it, a football table next to a collage with soccer jerseys, a gym with monitor and a bar with free food and drink. It has also created a sports club to encourage the practice of sport among employees. "In the salary it is difficult to compete with the big ones, but these things help to improve the environment and productivity," says Agustín Heredia. "The company is my life. My friends work here: I knew some of them before and, in other cases, friendship has developed inside, "says this man from Malaga with an immense smile of pride. Before leaving, on Fridays, he takes the first cane with his friends at BeSoccer, aspires to revolutionize the world of database football. Many millions of data.