Bertrand Bonello: "We live in a time dominated by fear" | Babelia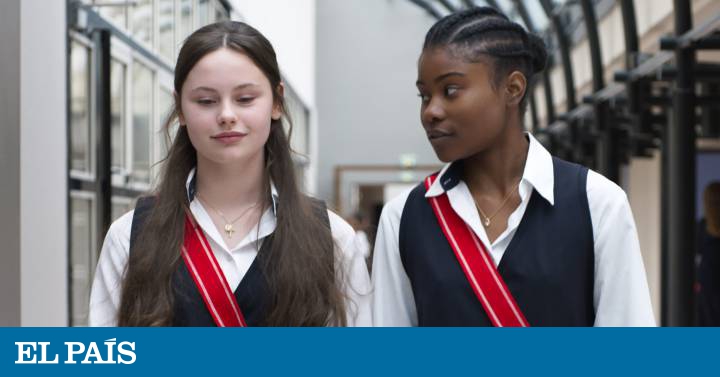 A gifted filmmaker with an image and an avowed propensity for the theoretical, Bertrand Bonello (Nice, 51 years old) has become, in the last two decades, one of the most revered directors in French cinema. Abroad, however, his name has gone quite unnoticed: only one of his eight films, a treatise on prostitution entitled House of tolerance, it was released in Spain, without counting the passage through San Sebastián de Nocturama, an explosive study on a group of youth terrorists which had been rejected by various European festivals. His taste for narrative opacity usually arouses a bewilderment that he suspects has closed some doors for him internationally, at a time when all that is expected of French cinema are well-thought-out comedies. Not even Saint Laurent, lavish biopic on the life and miracles of the great couturier, it reached Spanish theaters. "I live it as a paradox: I don't know how to do things differently and, at the same time, it is true that I would like to have more recognition," admits Bonello. But you can't have it all. You cannot enjoy the freedom that I have and not pay for it in some way.
His eighth film, Zombie Child, which today lands in theaters, breaks that curse. The project alternates two stories that seem diametrically different, although unsuspected links emerge as the footage progresses. In Haiti in 1962, a man is transformed into a zombie and then exploited on a sugar cane plantation. Half a century later, in an elite school on the outskirts of Paris, Fanny shares a classroom with Melissa, one of the descendants of that undead. After discovering that her family practices voodoo, the young woman turns to her friend's aunt to cure herself of a horrible lovesickness. The echoes of the past resonate in the present described by a film that, without explicitly stating it, delves into an issue as thorny as the French colonial past. "It is an issue that I think about more and more, because it is time that my country began to face it," says the director.
To shore up the subtext of this account, Bonello resorted to to the historian Patrick Boucheron, professor at the Collège de France and author of World History of France, a volume that in 2017 starred in an editorial phenomenon by proposing a more open study of the French past, distancing it from all those myths that have been repeated incessantly since 1789. The director asked him to teach a course on liberalism for one of the opening scenes, in which he regrets that the republican ideal of freed has become distorted over the centuries. "We must go back to those basic principles. Today we tend to forget its meaning. And when things are going so badly for us, I don't think we can afford it, "says Bonello, a supporter, like Boucheron, of telling" a discontinuous and subterranean story ", in which violent clashes between different times abound.
In Zombie Child, France and Haiti do not seem so different countries. In both, respect for tradition is a fundamental trait. To underline this, Bonello shot the French sequences at the School of the Legion of Honor, a publicly owned boarding school founded by Napoleon in which only the daughters and granddaughters of those who have received this decoration from the French Republic can study. Its female students, dressed in mandatory uniforms and depositories of a revolutionary legacy that they are urged to perpetuate, can also look like zombies. "I have nothing against that school, but it is a place that has not changed, while the rest of the world has changed," says Bonello.
In addition, the film contains a critical discourse on the fascination of whites for black subcultures, from voodoo to hip hop, as if the director were insinuating that there is something intrinsically neocolonial in this approach. It's a great question. You can only get out of that position by listening and watching, never reaching out and yelling our opinion. Sometimes we are neocolonial without realizing it, because of our history, "says Bonello. His own film is at that crossroads: the director worked on it being aware that he would be accused of cultural appropriation. "I became obsessed with this topic. It is a political, ethical and moral question, but also a cinematographic one: in the end, everything happens to control the duration of a shot or the angle of the camera. I assume I have made a French director's film, although my approach to voodoo was as respectful as I could. In Haiti they are fed up with the Americans using it to turn them into a diabolical country ", assures the director, who consulted with spiritual leaders and with mambos, the priestesses who exercise it, to maximize the realism of what was going to shoot.
When the movie was released at the 2019 Cannes Film Festival, coincided with titles that also adopted the zombie as a metaphor for contemporary man, like Jim Jarmusch's latest films (The dead don't die), Mati Diop (Atlantique) or Jessica Hausner (Little joe). "In the seventies, directors like George A. Romero, John Carpenter or David Cronenberg made films that looked like a series B, but then we saw that they were great filmmakers and that they talked about politics. Now it happens the other way around: directors emerged from auteur cinema resort to genre to convey our discourse. In the 1970s, those directors shot under the terror of Vietnam. Today we live again in a time dominated by fear. It is natural that we return to this genre ". And under what terror does Bonello live? "The terror of the loss of meaning and the collapse of our pillars, of hearing that we have never been so free because we have never been so connected. In reality, this is leading us to total alienation, "says the director, convinced that the interference of technology in our lives can also turn us, without our realizing it, into the living dead.