Bertín Osborne remembers his participation in a soap opera: "I was stiff and they paid very well"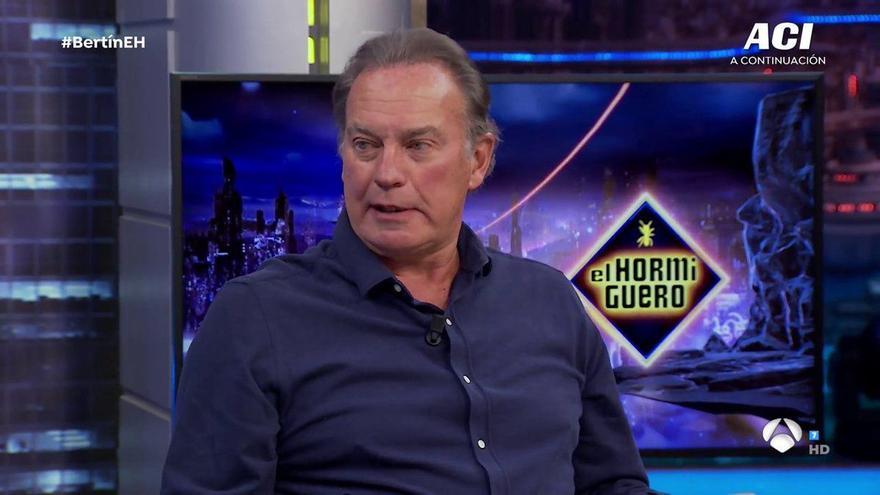 This Wednesday Bertin Osborne went to visit 'The Hormiguero', which gave the show its season high. The singer is presenting his new work, 'Forty years are few', a tribute to his forty-year career that opens on October 29.
The presenter of Mediaset She went to the competition program a day after the death of her friend Mercedes Domecq Ybarra "Today is a difficult day for me. Last night my best friend died and today I am very upset and screwed up", Osborne explained. "Nevertheless, This morning when I got up, I had like twenty interviews because of the record, and I have thought what Mercedes would do if she saw me in this situation", he added.
Already entering the usual tone of the program, Pablo Motos asked Bertín for his experience recording a soap opera in Latin America: "I had not seen a novel in my life but I was stiff, I lived very well in Miami, but I didn't make ends meet, "he explained.
The singer revealed that a friend called him from Televisa to do a soap opera but that at first he said no: "When he told me what they paid, things changed, and I started watching soap operas", he confessed between laughs.
However, he ended up leaving work because he did not know that soap operas lasted so long. "After three months I asked the director to kill my character", he affirms. Of course, the day that episode was broadcast in Mexico, everyone stopped him on the street: "Luckily you haven't died!", he said.