Bertin Osborne jumps to Antena 3 after the Crocodile mask in 'Mask singer 2'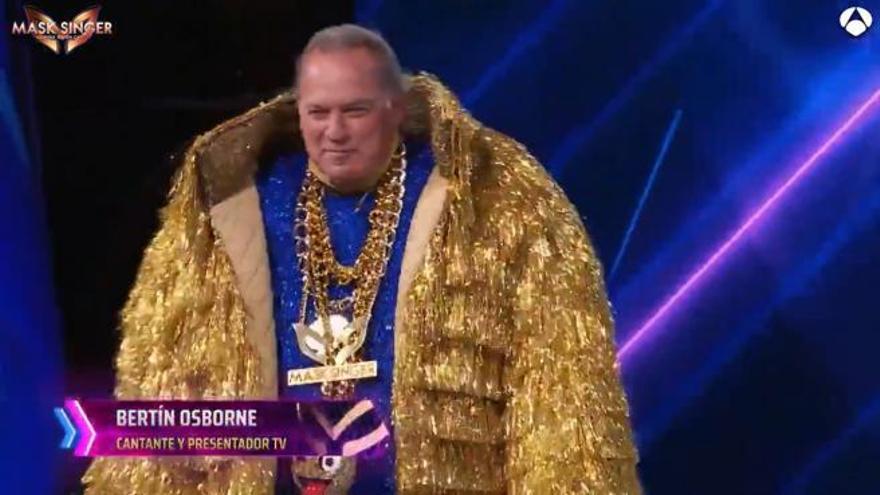 A well-known face of the universe Mediaset was hiding under one of the masks of the second edition of 'Mask singer'. The Antenna 3 and Fremantle format surprised again after it became known that Bertin Osborne was under Crocodile, a character who has remained at the gates of the grand final.
Osborne misled much of the 'Mask Singer 2' investigative team, but not all, since Javier Ambrossi had several galas considering the theory that the singer and presenter of 'My house is yours' it was the famous one that was hidden under Crocodile throughout this edition of the program. In fact, Javi Calvo, Paz Vega and José Mota believed that under this mask could be names like Miguel Ríos, Loquillo or Carlos Moya.