Bertín Osborne charges against Pope Francis from Telemadrid: "I can't even see him, he's a loudmouth"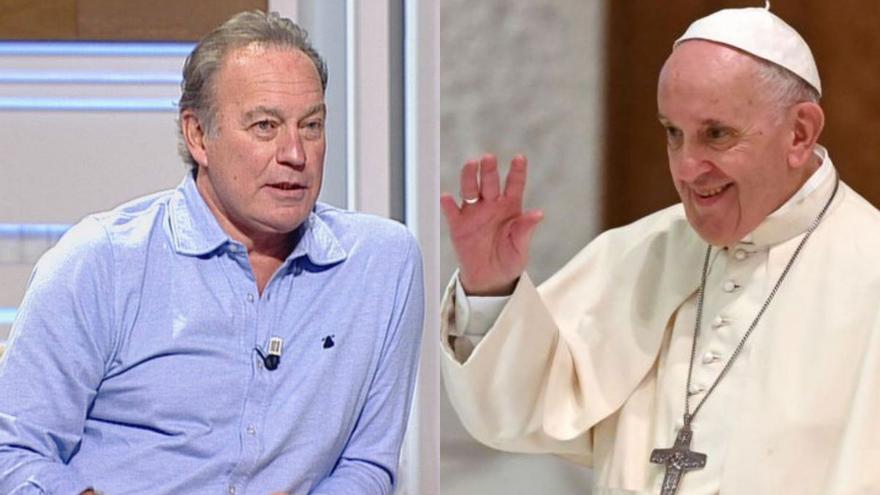 Bertin Osborne has signed for the new Telemadrid from Ayuso. As advanced in exclusive YOTELE, the regional government has decided to issue 'The Bertín show', the show that the singer has been presenting on Canal Sur since September 2020. This portal also reported that the public channel will be responsible for broadcasting the original version of the space instead of carrying out the production of its own adaptation.
To make this signing official, Bertín visited Telemadrid last Wednesday to promote his space on the set of 'Good morning'. "It is a program that is a joke, that has no script. Every day things happen that are not foreseen. The joke now is that they give me surprises, "he commented on his space.
During his interview, Bertín recalled the guests he has had in the time that the space has been broadcast: Joaquín, Los Morancos, Paz Padilla… "I thought you were going to say to Pope Francis ", the presenter Ricardo Altable released, causing the singer to explode.
"Do not screw me, 'nor kill'. Come on, I'm not going to invite him, that is, he's not going to come. I can't even see it"He said suddenly about the pontiff." I can't even see it because he's a loudmouth and he does nothing but throw stupid things. It seems to me that it is a catastrophe of Dad"He expressed annoyed, and then added:" He already started rolling it in Venezuela and now he ends up messing her up in Spain, I can't even see him. "