Bernard Tapie, a life of extremes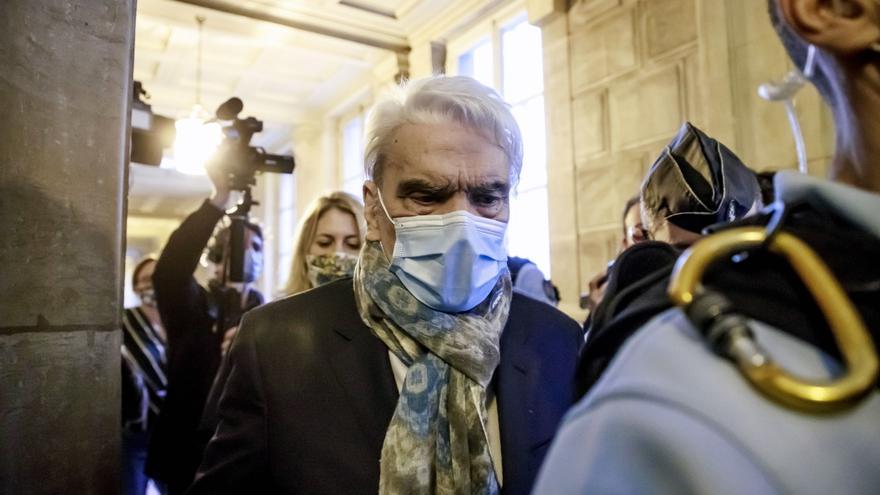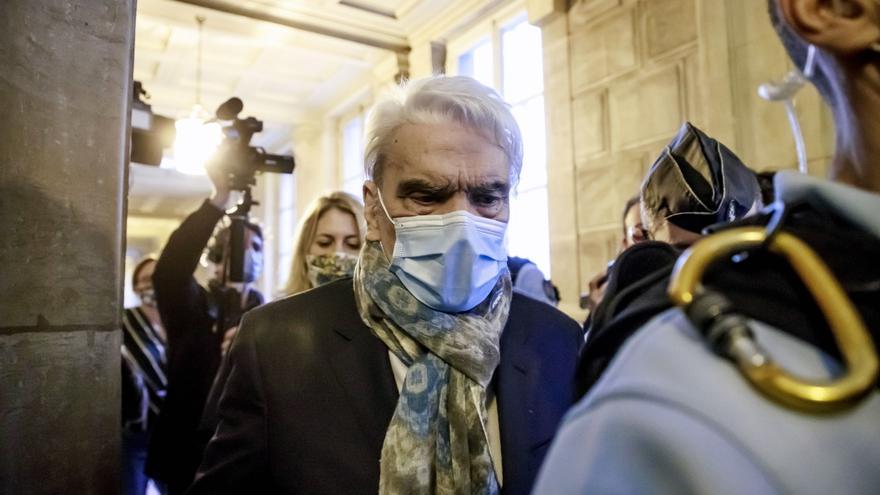 Paris, Oct 3 (EFE) .- Successful businessman, sports leader, minister, singer, television host, actor ... but also the protagonist of long legal problems that led him to jail. Bernard Tapie, who died this Sunday at the age of 78, had a life marked by extremes.
Born in 1943 in Paris in the bosom of a working family (his father was a milling worker), he studied electronic engineering and as a young man he already showed the desire to achieve fame, when he tried unsuccessfully as a singer under the name Bernard Tapy.
He also tried it as a motor racing driver, in Formula 3, a path he abandoned after suffering a serious accident.
He worked in various companies in the electronics sector until in 1979 he founded his own firm, Groupe Bernard Tapie (GBT), dedicated to buying bankrupt companies, cleaning them up and selling them at capital gains.
Well-known companies passed through his hands, such as the first private television channel in France (TF1) or the racket manufacturer Donnay, but the most important, and which ended up being the source of his misfortunes, was Adidas, a German clothing and clothing company. sports teams, of which in 1990 it took 78%.
In the mid-eighties he began to be invited to television shows. His exuberant personality and spontaneity made him a popular entertainer across the country, especially among young people.
Passionate about sports, in 1984 he created the cycling team "La Vie Claire", with which French star Bernard Hinault won his fifth Tour de France and his third Giro d'Italia.
In 1986, he came to control Olympique de Marseille. OM was the team with the most tradition in France, but it was in low hours and Tapie, as president, raised it again by signing great French and foreign players.
FIRST CHAMPION OF FRENCH EUROPE
In 1991, OM reached the final of the then European Cup, although they fell to Red Star Belgrade, but in 1993 they were champion - the first French team to do so - to powerful AC Milan. Tapie took a good part of the national glory.
He also excelled in politics. Encouraged by the socialist president François Mitterrand, in 1988 he ran for office and was elected an independent deputy. In February 1992 he was appointed Minister of Urban Planning, a position from which he resigned a month later to defend himself against a complaint from a former partner, although he returned in December.
In 1993 he was elected deputy for the Movement of Radicals of the Left (MRG) and a year later he headed the candidacy of the formation to the European Parliament. His list came in second at the national level and he was one of its MEPs.
But he had to leave politics because of his mounting legal problems. First, Adidas was seized in 1992 and attributed to the Credit Lyonnais bank, which was then public.
The bank sold it to a French industrialist and Tapie asked the State for compensation for considering that he had been unfairly deprived of the capital gain from the operation.
From there an authentic judicial labyrinth began. In 2008 an arbitration decided to compensate him with just over 400 million euros, but that ruling was appealed, he accused of fraud and his assets seized for an alleged favoritism.
To this day, after appeals from various parties and conflicting decisions from different courts, the case remains open.
Adidas was his main legal mess, but not the only one: in 1994 he was banned from any managerial role at Olympique de Marseille due to economic and sporting irregularities during his tenure.
ENTRY INTO PRISON
And in 1996 he was indicted for bankruptcy in a summary related to the management of his companies FIBT and GBT. He was in prison from February to July 1997.
In 2001 he was able to briefly return to OM, in which he collided with the then coach, the Spanish Javier Clemente, who left the club.
In the second half of the 90s, and under the legal prohibition of doing business, he returned to television, recorded an album and even stood out as an actor: he made his debut with no less than the famous director Claude Lelouch, he continued with telefilms, he starred in a series of television and the play "Someone flew over the cuckoo's nest."
When he was able to return to business in 2009, he took stakes in some companies, including in the newspaper sector.
He was married twice and had three children. Tapie himself summed up his intense life in the newspaper Le Parisien in 2013: "I have known all environments: business, entertainment, sport. But none is as disgusting as politics."
Stomach cancer, announced in 2017, removed him from the first line and, despite operations and treatments, it progressively spread to other organs and finally cost him his life.
By Rafael Cañas