Berlin will nationalize the largest gas importing company due to the energy crisis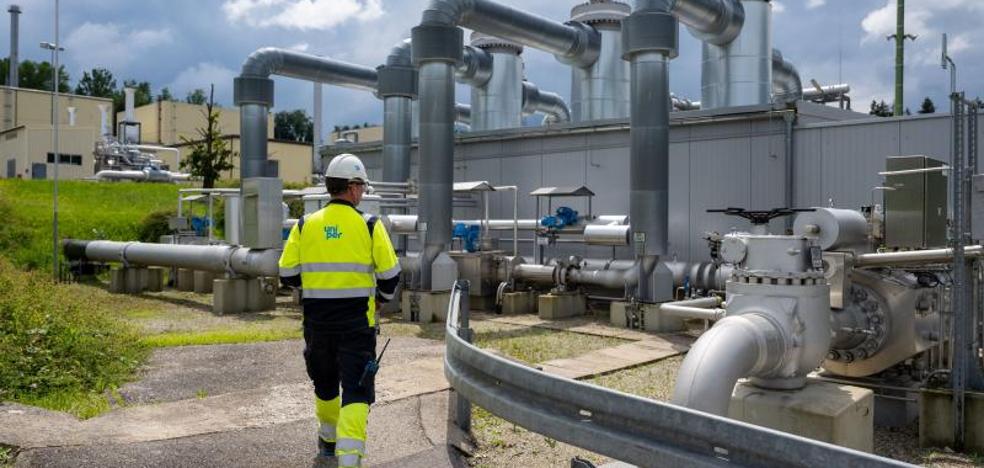 Uniper is on the verge of the abyss of insolvency before the cut of Russian gas
Uniper, the largest gas distribution company in Germany, is about to be nationalized by the Berlin government before its imminent bankruptcy due to the energy crisis. Uniper's own management announced in a statement that it has reached an agreement with the executive of the Federal Chancellor, the Social Democrat Olaf Scholz, for a renewed rescue program that, among other things, includes a capital injection of 8,000 million euros. In addition, the German state will buy all Uniper shares held by the Finnish Fortum consortium. "The result contemplates that the Federation acquires a significant majority of Uniper's capital," highlights the gas distributor's note. The final agreement has not yet been signed, but is imminent, the company said.
The former subsidiary of the German energy consortium E.on is Germany's main gas importer and has been fighting for survival for months, following the cutting of Russian gas pipelines and the purchase of gas from other suppliers at very high prices that make that the contractually obligatory supplies to its customers are massively deficient. These include a large part of the municipal companies generating electricity and heat in Germany. The federal government already came to Uniper's rescue last June by assuming 30% of its capital to prevent its collapse. With practically no gas flowing through the Russo-German "Nord Stream 1" pipeline, Uniper's situation has worsened further in recent weeks.
Faced with this situation, Berlin has been negotiating for weeks with the purchase of all its shares in the gas distribution company with the Finnish energy consortium Fortum, which has no interest in joining Uniper's rescue. The object of negotiation is above all a loan of 7,500 million euros that Fortum granted to Uniper last winter and whose funds are practically exhausted. Fortum apparently has no intention of giving up that money. A clause in the contract for the granting of this credit stipulates that, in the event of a change of ownership of the German gas importer and distributor, the money must be returned immediately.
Meanwhile, the deposits with Germany's gas reserves are already filled to more than 90% of their capacity, as announced on Tuesday by the Federal Minister of Economy, the green Robert Habeck. The process of filling the national gas reserves is one month ahead of schedule. Habeck was convinced that the goal of reaching 95% by November 1 will be met much sooner. The cut of Russian gas due to the war in Ukraine is being supplied by Germany with supplies that arrive by gas pipelines from Norway, Holland and Belgium. The head of Economy was optimistic and pointed out that, despite the lack of Russian gas imports, Germany "will get through the winter well." The country is prepared, although "it will need a bit of luck with the weather," Habeck said.