Benzema does not skimp on praise for Real Madrid: "It's my whole life"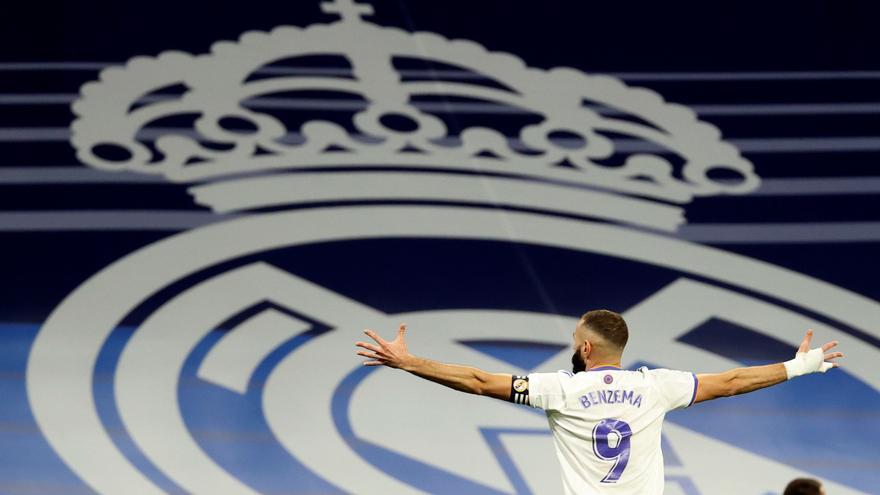 The French Karim Benzema, forward of the Real Madrid, reached, with his double on Wednesday against Mallorca (6-1), the 200 league goals with the white shirt, something of which he feels "very proud" since it is the "club of all" his "life".
"This club is my whole life and I am very proud of the goals. Hopefully I will put more in. I try to do my football, which I love. Move on the field, give assists, score goals and help my teammates, he told the club's media after receiving, from the hands of the president Florentino Pérez, a commemorative t-shirt.
"A favorite goal? Let's say the first, with assistance from Van Nistelrooy here at the Bernabéu (at Xerez Deportivo). I dedicate this to my family, my children, the Madrid fans and all the people who always love me ", he concluded.
Benzema adds this season eight goals and seven assists in just six games from LaLiga Santander and he seeks to overcome his scoring top in the domestic championship, which dates back to the 2015-2016 season when he achieved 24 goals; you already have a third of them.