Benito Zambrano will direct a miniseries about Miguel Hernández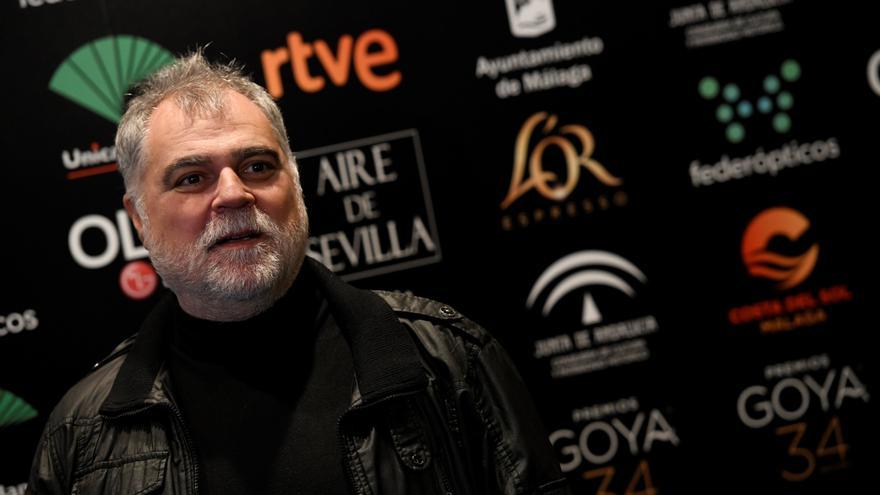 The filmmaker Benito Zambrano will direct a new miniseries on the life and work of Miguel Hernandez, a work that will have the participation of the descendants of the Alicante poet and that will be carried out by the audiovisual production company Plano a Plano.
As reported this Thursday Plano a Plano, it is an "ambitious" project in which they have the participation of the poet's descendants and who under, the figure of his daughter-in-law, Lucía Izquierdo, "endorse and support" a fiction that pursues honor the figure of the poet and playwright, whose disappearance "truncated one of the most promising trajectories of 20th century Spanish letters".
The director Benito Zambrano ('Solas', 'Out in the open', or 'The sleeping voice') and the screenwriter Curro Royo ('Disappeared', 'Cuéntame' or 'The adventures of Captain Alatriste') will be at the forefront of this story, which will address everything from Hernández's childhood to his self-taught training, as well as the persecution and subsequent prosecution to which he was subjected for his political commitment during the Spanish Civil War.
For Flat to Flat, This miniseries arises at an "ideal" moment, since it is now the 79th anniversary of the death of the poet in the Alicante Prison. For this reason, with this miniseries, they not only want to pay tribute "to the work of the popular writer", but also to "recognize" his legacy of "political commitment and defense of his ideas."
Plane to Plane, specialized in fiction and entertainment, is one of the only independent production companies operating in our country and has only 100% Spanish private capital.
His works include other series such as 'The Prince', 'There Down' and 'The Truth', and he is currently awaiting the premiere of the second seasons of 'Toy Boy' and 'Valeria'.