Benito joins Maikel and Ale Díez as casualties for Malaga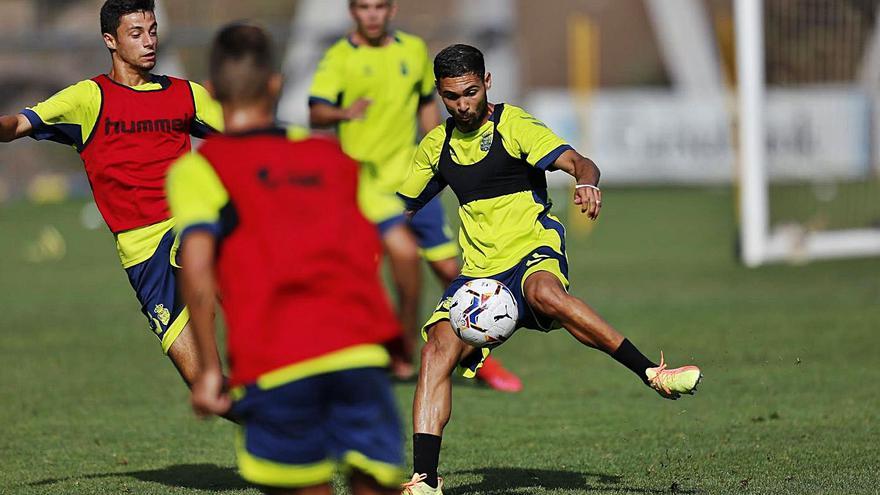 The season has not started well for Benito Ramírez, who will be out for tomorrow's game (3pm, Movistar Vamos) against Málaga at La Rosaleda. Pepe Mel announced in his appearance yesterday that La Aldea suffers from back problems that have prevented him from training throughout the week, so he joins Maikel Mesa and Ale Díez as the absences due to injury for the fifth day.
The condition is not new for Gran Canaria. Last week the coach revealed that the reason why the player had been relegated to the bench was the pain in the back that prevented him from exercising his work normally. In this way, the Madrid coach explained last week why Benito was not 100% and why one of the men he trusts the most had lost ownership after the league premiere in Leganés.
Mel also announced yesterday that an assessment will be carried out on Monday to determine if he is able to return to training with the rest of his teammates after the specific work week outside the group.
The good news for the villager, at least, is that his renewal with the UD is well under way. It was one of the club's tasks once the market was closed, since the footballer ended his contract in June 2021 and the entity ran the risk that he could leave for free at the end of the course. Yesterday, Mel slipped that you loved parts will expand your bond. "The boy is very calm and happy. He is from UD Las Palmas, Gran Canaria, he wants to be here, he is comfortable here and I think he will see his wishes fulfilled ", he said.
For his part, Maikel Mesa continues with the muscular problems that have already prevented him from being against Logroñés, while Ale Díez was operated on Wednesday on the little toe of his left foot and will not return until January.