Benedetto gives the victory to Elche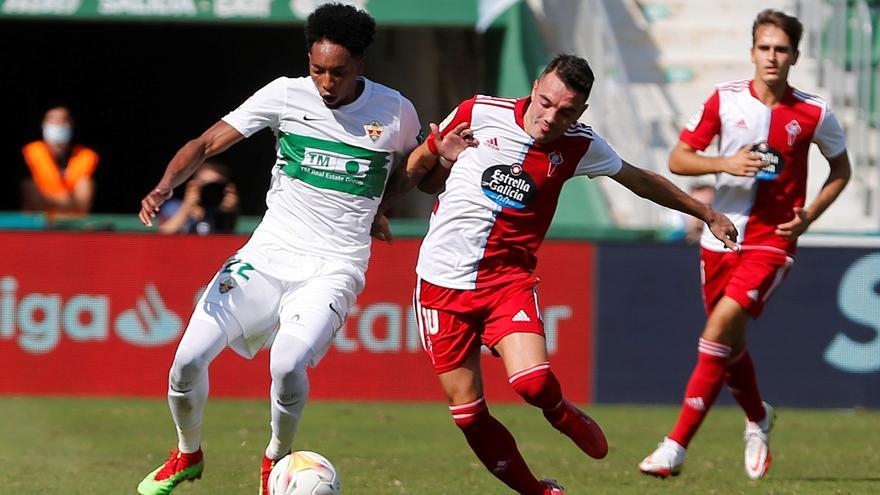 A goal in the second half by Argentine striker Darío 'Pipa' Benedetto, the first he achieved in the Spanish competition, served to Elche to release its record of victories at home this season and cut the good run of Celta (1-0).
After a thick and even first part, the attacker and shareholder of the Elche club did justice to the merits of Elche, far superior to a Celta who disappointed and that only at the end touched the tie with a goal from Aspas, in the 89th minute, that the referee canceled at the request of the VAR by the forward's hand.
The Vigo team started the game by monopolizing possession of the ball against a Elche retracted who recovered the defensive line of four to close the offensive game of his rival.
Elche knew how to close all the roads to his goal and wait for some steal of the ball to go out on the counterattack, like those who starred in the first minutes Josan and Benedetto, both without auction.
As the minutes passed, the balance of forces was total and both teams managed to cancel out completely in midfield.
Aspas, Nolito and Santi Mina they were little less than spectators of the game, while Elche never found Mojica and Fidel, their great agitators, in the bands.
Only in the final stretch of the first half did Elche, led by Josan, take a step forward in attack, but the individual actions of this only had as a prize a couple of corners on the goal of the Galician team.