Bendodo: "Nothing is more important than the canaries, not even the PP"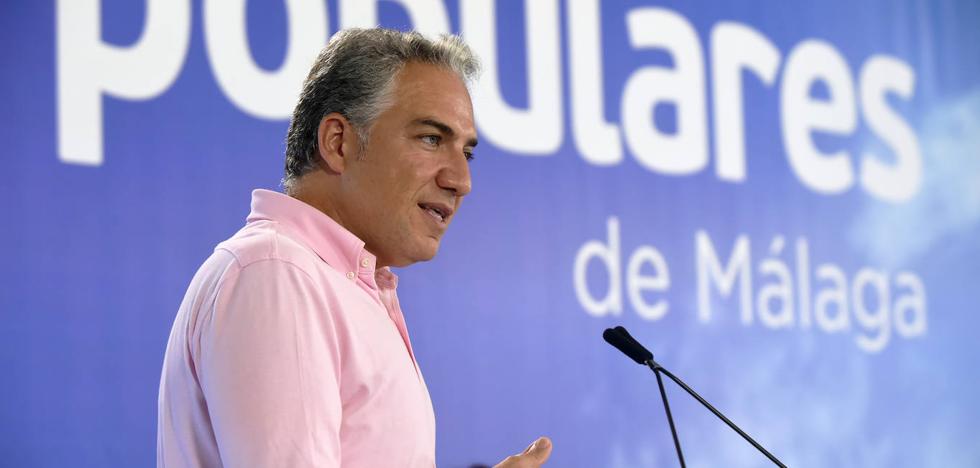 the PP inaugurates the political course in Lanzarote
The general secretary of the popular ones expressed his confidence in the work carried out by the team of Manuel Domínguez, whom he sees as "president of the Canary Islands"
The
general coordinator of the Popular Party, Elías Bendodoyesterday urged his colleagues on the islands to work for the canaries, putting them before the interests of the party.
In the act of
opening of the political course of the PP celebrated on
LanzaroteBendodo pointed out that
"nothing is more important than the canaries, not even the Popular Party"Contrary to what happens, he said, among the socialists. "For the PSOE," he assured, "first it is the PSOE and then the PSOE."
I affirm that
the national leadership is "calm and satisfied" with the work being carried out by the popular leader in the archipelago,
Manuel Dominguezwho "is putting on the face of a president," he said.
The national leader is confident that this good work will obtain results at the polls in the
regional and local elections of 2023. In his opinion, «next year they are going to speak
the canaries and they will give good news, because the PP has a solid project».
Therefore, he asked the organization to "push with all its might to have
the Government of the PP that the Canary Islands deserve».
In his speech, Bendodo took the opportunity to
criticize the government of Pedro Sánchezwhom he accused of being installed in "official Spain" and
away from the «real Spain».
In addition, he denounced that in view of the "dramatic economic situation" in the country
"refuses to dialogue" with the PPand not accept any of his proposals, a circumstance that in his opinion occurs because the government partners "do not let him."
For the popular leader,
the socialists "are on my nerves"which leads them to change their strategy "every 15 days".
He predicted that they will lose the elections: «Socialism must begin to collect. The PP is what this country needs.