Belgium, first national team qualified for the Euro 2020 Championship | sports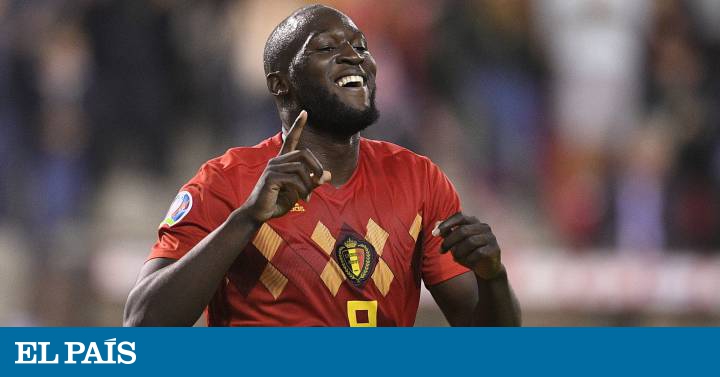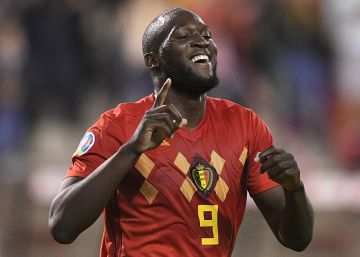 Belgium, with an easy and forceful victory about San Marino (9-0), became the first ranked team for Euro 2020 in a day in which Gareth Bale got stuck with Wales, Luka Modric directed Croatia towards the three points and Russia and Poland did not fail to caress the pass to the final phase.
The selection of Roberto Martínez continues with his good feelings in the classification stages. In the last major tournaments, it has been of the best teams before the decisive moments. Then one of the best generations in the history of Belgian football, always He ran out of the jackpot. Now, you can calmly prepare your new challenge. He has come to him brilliantly, with full points, with only one goal against in seven games and abusing all his rivals. San Marino, was just one more victim.
He received nine goals, two from Romelu Lukaku, one in his own goal of Brolli and the rest of Nacer Chadli, Toby Alderweireld, Youri Tielemans, Christian Benteke, Yari Verschaeren and Timothy Castagne. Eden Hazard, replaced by half an hour by Yanick Carrasco, distributed two assists and little by little his best version seems to be closer after a few Last hopeful duels.
Belgium, with 21 points, can only be reached by Russia, which has to receive his great rival for the lead in one of the three matches that remain Stanislav Cherchersov's team is on the verge of qualification after beating Scotland 4-0 with a triplet by Artiom Dzyuba and somewhat of Magomed Ozdoev. Dzyuba wore a volley goal and with two area mouse hits. Scotland, ran out of options.
Cyprus, however, remained alive after its visit to a selection that needed a miracle to keep their options to be present in the Eurocup 2020. His rival, Kazakhstan, at the end of the day, It ended up mathematically eliminated after losing 1-2 to the Cypriots. The team led by Ran Ben Shimon needed at least one to stay in the fight and achieved something else: three points suffered after the goal of Temirlan Yerlanov in the first half. The goals of Pieros Sotiriou, after topping a good center from the right wing Matija Spoljaric, and Nicholas Ioannou, at pleasure in 84 minutes, allowed Cyprus to maintain a dream that remains complicated.
Modric's goal
In group E, Croatia made a quality leap in its options by pace of Luka Modric, who played at a good level to lead his teammates Towards the victory against Hungary 3-0. Real Madrid midfielder was responsible for breaking the duel with a steal of ball in the center of the field, a spectacular change of pace and a shot in cold blood that broke The game at five minutes. With that goal, the Balkan team played a game that was always under their dominance and that closed in the first part with a double by Bruno Petkovic who also had his share of prominence after scoring a heel. Later, even Ivan Perisic allowed himself the luxury of failing a penalty that did not prevent Croatia from sending in his group, the E.
Behind, Wales lost a golden opportunity to place itself in the second position, but could not with Slovakia (1-1), which is now second three points away from Croatia. The team classification of Gareth Bale is an unknown after a night in which he let himself be tied after Kieffer Moore's goal at 25 minutes. With an accurate header he advanced to Wales, who, later, in the resumption, received the goal from Juraj Kucka. In addition, Bale scared the game with a heavy blow at the end that did not prevent him from continuing on the grass. His team, with seven points and one game less, has options but cannot fail.
Things were better for Poland by Robert Lewandowski, who He had no mercy on Latvia, evicted long ago. The striker of Bayern Munich, in a very comfortable match, wore the three goals of his team with which he achieved victory (0-3). Poland remains two points ahead of Austria, which also won its match against Israel (3-1). Valentino Lazaro, Martin Hinteregger, Marcel Sabitzer, traced Eran Zahavi's goal to hold the Central European team in second place. Behind, two points down, fight North Macedonia and Slovenia, who faced each other with victory for the first (2-1).
And in group C, Holland suffered a lot to break Ireland from the North, which was about to surprise you at the De Kuip Stadium from Rotterdam. A header from Josh Magennis with 15 minutes left against the ropes to the team of Ronald Koeman, who in the discount sealed the comeback. First, in 80, Memphis Depay tied the duel with a shot from the penalty spot. Then, in 91, Frenkie de Jong, after a very strange shot, made the second. And, in the end, already in the 94, Depay, again, marked the definitive 3-1 that left momentary leader to its selection in the group C tied to twelve points with Germany. Northern Ireland, with one more match, has the same points and still maintains its options.
You can follow EL PAÍS Sports in Facebook, Twitter or subscribe here to the Newsletter.