Belén Rueda and José Coronado react when they see a nostalgic photo of their stage in 'Periodistas'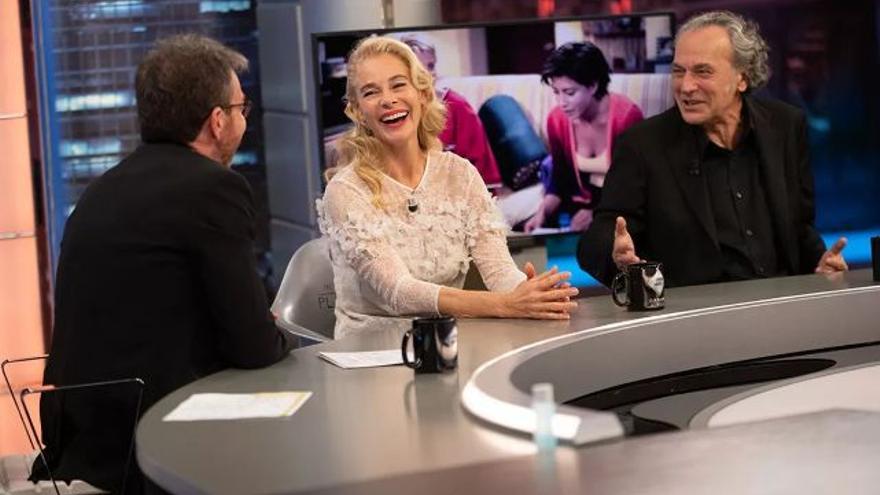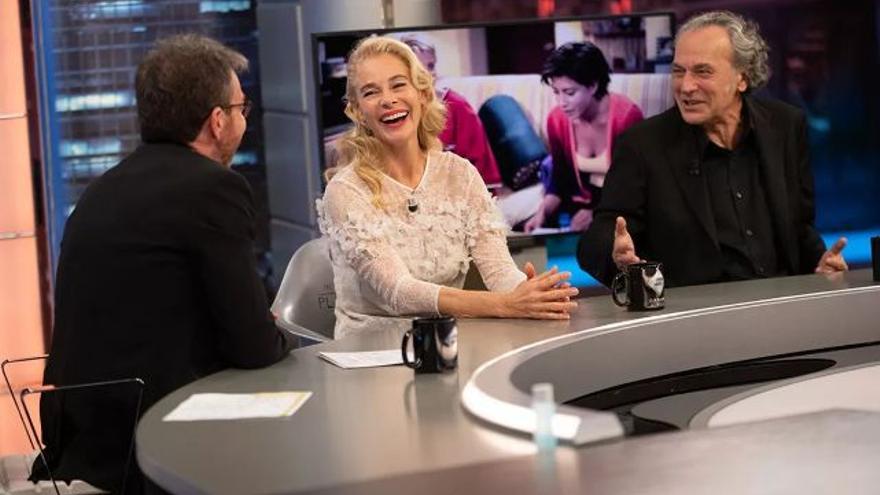 Belén Rueda and Jose Coronado they visited last night 'The Hormiguero' to present his new movie, 'The perfect family', a comedy directed by Arantxa Echevarría that premieres on December 3 and in which the two actors meet again. Pablo Motos He pointed out that the last time the two met was in the movie 'The Body' in 2012, although "in all scenes, Belén was dead, so there was not much interaction," he commented with a laugh.
Therefore, without having that movie, this would be the official reunion of the two from 'Periodistas', the series that Telecinco aired between 1998 and 2002. The presenter surprised them by showing a photo of both of them at that stage: "When you did this they paid you in pesetas"Motos recalled." We managed to be a family, it was a very special time, "Coronado recalled.
The two also agree that his children have followed in his footsteps and are dedicated to the world of acting. Nicolas Coronado has been in the profession for a while, while Bethlehem Écija, daughter of Belén Rueda, has started working and has coincided with her mother in the series 'Mothers'.
The presenter asked them how they take their children to have taken the same path, to which the actor replied: "On the one hand I'm happy for him, but also I want you to understand how difficult it is to live in this profession".
Belén Rueda launched a reflection: "In the end they are living a privileged time. I recently read that only 8% of actors can make a living from their work"." They are seeing what we live day by day and they have to make their own way. I told him that if he didn't like something else more", he acknowledged.