Belén Esteban reveals the reason for her anger with Anabel Pantoja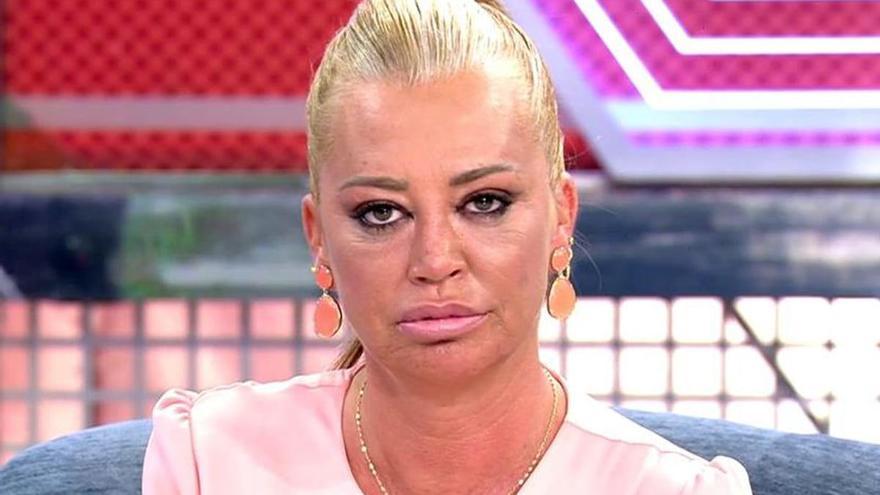 Belén Esteban He requested the medical discharge to make a clarification that he considered fair and necessary. The television collaborator -who was on medical leave due to a knee sprain with damage to the ligaments and the meniscus, due to the spectacular fall that he suffered at home last Saturday, January 9– He decided to join his job this Monday to break his silence and reveal what his anger with his friend and partner is due to Anabel Pantoja.
Very relaxed and favored, the collaborator had to wait until the last hour of her television space, and that of a large part of the Spanish, to intervene, but throughout the evolution of the program she announced that "Anabel has done something to me that is not done to a friend" and being aware that he may not be acting well since he has not spoken to her yet, but he does not feel like it.
It was last Tuesday, January 12, when an avid Jorge Javier Vazquez He opened the melon when he realized the coldness with which Isabel Pantoja's niece received the telephone call from Belén to tell of her accident. The relationship between the two friends was not going through its best moment. Throughout the week they have made speculations on the reason that distances them by splashing the rest of their colleagues, including Maria Patiño, who has been extremely upset at feeling deceived by Anabel Pantoja regarding this matter. An issue that the instagramer wanted to leave on 'standbite' clinging to the decision that Belén made at first and not wanting to tell it in public because it would harm her friend, but which, every time it became clearer, was related to paths jewelry collections that they had launched on the market.
Fed up with speculation, the most popular resident of Paracuellos del Jarama He broke his silence by shedding light on the true situation he lives with Anabel. Kneeling high, with a scene that simulated a jewelry store, and assuring that he has cried a lot, he began his speech. There were two questions, asked by Anabel to the jewelery team, that led to this anger: "What are you doing doing a campaign with Belén Esteban? Don't you realize that she is going to take away all my clients?" A gesture in which he reproached the company for the signing they had made and that displeased Belén. "That kills me", she commented insisting, once again, that she cried, especially when she told her husband and daughter during dinner and confessing visibly disappointed: "Has let me down".
Very serene, Belén admitted her mistake by not having told Anabel that she was going to take out a jewelry collection and wanted to make it clear that her anger was not due to the 8 photos Anabel uploaded to her Instagram minutes after the collection was released. An act that put her on notice Lydia lozanor, but "he did not do it to hurt," said Belén, downplaying the involvement of his partner in said anger. He also wanted to make it clear that Anabel does not have to feel offended if he does not ask for advice regarding jewelry.
Finally, Belén showed her disagreement with Anabel regarding the attitude she has taken in the distance that her aunt lives, Isabel Pantoja, with his cousin, Kiko rivera: "If you support Isabel Pantoja to say so, she is your aunt, nothing happens. You do not have to be afraid. I have scolded him a lot and I have done it in good faith ", He sentenced, assuring that he does not fear the reunion with Anabel, but he knows that she does.
What will happen between Belén and Anabel? Will they come to an understanding sooner rather than later? For now, in case the firewood was not burning well already, Rafa Mora wanted to fan this fire by ensuring that he was offered to make a collection of jewels on the recommendation of Anabel.