Belén Esteban responds to Samanta Villar and leaves the set of 'Save me': "She is lying"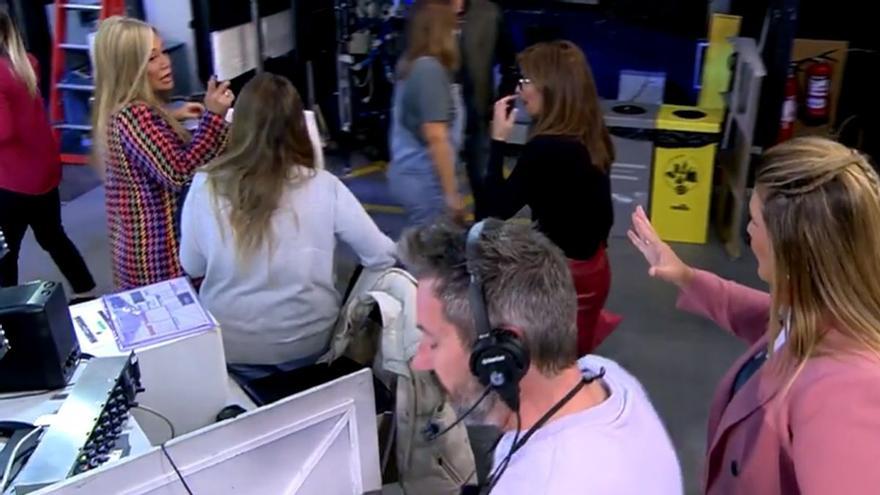 Response from Belén Esteban to Samanta Villar it has not been made wait. During the afternoon of this Tuesday, the collaborator of 'Save me' has shown his outrage at the comments made by the journalist about her on the show '8maniacs'from the Catalan 8tv. After the space of Telecinco will show a 'bait' on this matter, that of Paracuellos has exploded.
Samanta showed her rejection of the way Belén and other celebrities have exposed their children in the media. In addition, he stated that during an advertisement for 'Rocío: tell the truth to stay alive', He transferred his opinion to Bethlehem herself. "He told me: 'Yes, man, I can't come to cut off my daughter's father? Of course I'm going to do it.' I answered that he can't do it.", revealed.
However, Jesulín's ex has denied the presenter: "Samanta Villar is lying. I never told her anything". "He is lying. In many things he is right, but I have not done a test with the 'predictor' and I have given birth so that all the cameras in Spain can see it," he released in reference to space '9 months with Samanta' which aired on Cuatro.
"He's right that I didn't have to talk so much, but they told me 'stop' and I stopped," Belén continued, who has not hidden her disappointment with Samanta: "I am amused, he has called me 1,500 times for his programs. I hallucinate with everything". "I have recognized that I have spoken more than necessary. I do not regret it, I have defended my family and their rights," he commented. Later on, he took advantage of the broadcast of a video to leave the set. "I don't want to be recorded," he was heard saying as he marched through tears.
Carlota Corredera He explained that his partner is "very upset", although he wanted to make it clear that she is also upset about other issues: "I understand that it is not only because of the Samanta issue". "We knew that this was going to happen as soon as we started. She broke down in tears at the meeting and knew she was going to explode," said Carmen Alcayde.