Belén Esteban leaves the set of 'Save me' after a confrontation with Rafa Mora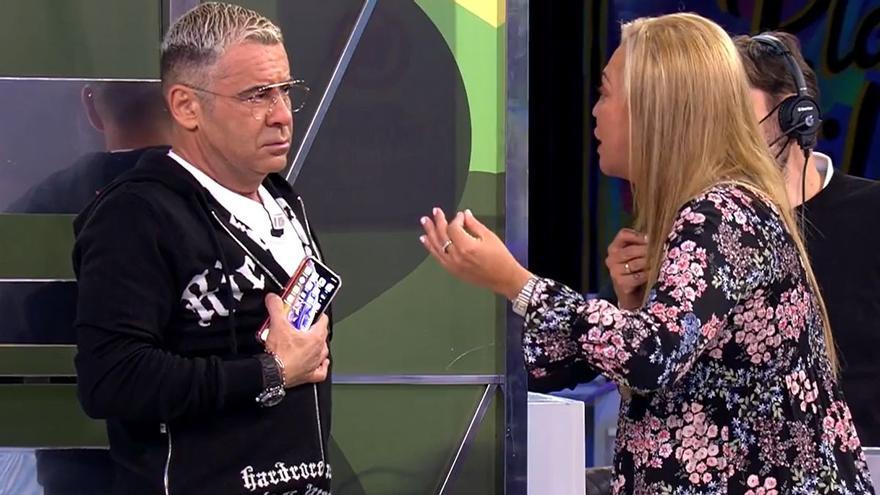 The Controversial wedding of Anabel Pantoja and Omar Sánchez has caused this Monday a new confrontation on the set of 'Save me'. In this Monday's delivery, Belén Esteban It has exploded by the criticism towards her friend and the constant interruptions of Rafa Mora.
While that of Paracuellos defended that Anabel continued with her wedding despite the death of Dona Ana, her grandmother, the collaborator has cut off the intervention of his partner: "The relationship between Kiko and Anabel is what concerns us now." A point that has not sat well with Belén. "Alberto, can I finish? If not, I'll keep quiet all afternoon," he told the director.
The tension has been increasing and Rafa has released the comment that has made the collaborator explode: "You're the one who left the beach full of shit". At that moment, Belén has taken her jacket and left the set. "I'm exhausted," she said while complaining to the program director: "I haven't finished speaking, okay?"
Jorge Javier Vázquez has approached the 'princess of the town' to find out the reason for his anger. "Well, I'm fed up, man! He got married and it was a wonderful wedding. Since he won't let me finish, he who knows everything, I would like to finish. Anabel is not the one who has slapped anyone. For me, the who gave slaps on the day of the wedding was Isabel Pantoja girl, "he explained.
But in addition, Belén has also ended up having a small brush with the presenter for his criticism of Anabel's wedding in the 'Deluxe'. "The same thing always happens to you, you do things and then you say no. You and Matamoros had a 'joke' … You had to measure the waves to see if they were good in size", has assured.