Belén Aguilera arrives in the Canary Islands with her 'Superpop' tour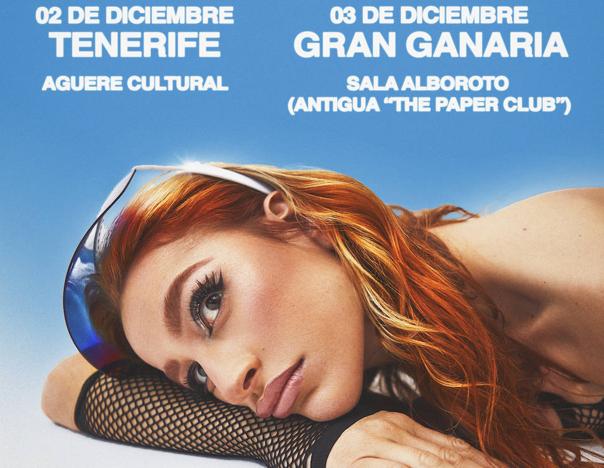 The Catalan artist will present her new album on December 2 and 3 in Tenerife and Gran Canaria respectively
Belén Aguilera, became known on social networks under the name of 'The girl and the piano', for the home videos that she uploaded performing hits by other artists accompanied by her piano, hence her name, and ended up becoming a phenomenon viral.
Since then, the artist's career has only grown and, at just 26 years old, the singer has become one of the most influential revelation artists of the last two years.
Her latest album, 'Superpop', is being a complete success and surprised her entire audience with the sound and aesthetics of the 2000 chosen by the singer, but, without a doubt, she has not abandoned that sensitivity and essence that characterizes her so much. and to which he had accustomed us with his previous singles.
The 'chameleonic' Belén Aguilera arrives in our islands in December; She will perform on December 2 at Sala Aguere in Tenerife and on December 3 at Sala Alboroto in Gran Canaria. Tickets will go on sale on Wednesday, June 1 at 11:00 a.m. (Canarian time) at
Canary Islands7entrees.es and playhit.es.
Both concerts are produced by the promoter Latitud Canarias Cultural, which thanks Promotur, the Government of the Canary Islands and the ICDC for their support.