Being Erasmus in Spain: from the nostalgia of a year ago to a new opportunity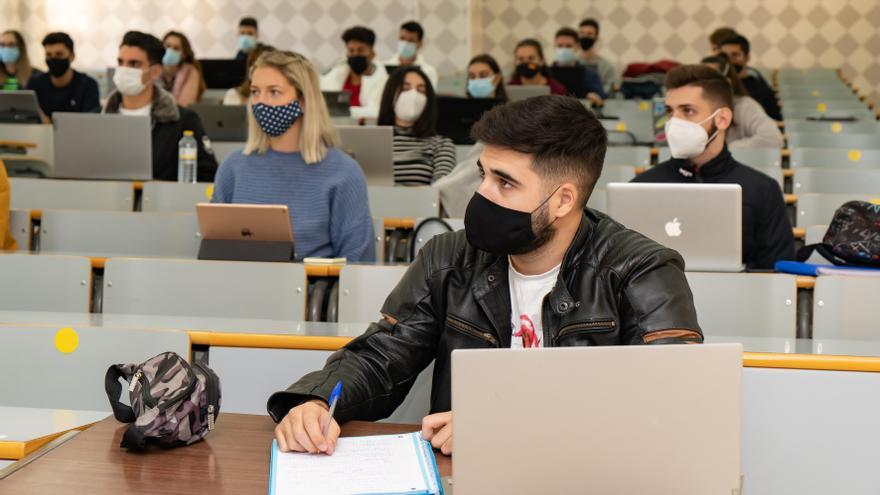 The pandemic has marked a before and after in the erasmus who were studying in Castellón during the first wave, who now remember that time with nostalgia, but has not made other students give up from that European educational program who see an opportunity to return to a "normalcy" they longed for.
There are some who have ventured to live the Erasmus experience in the midst of the pandemic and, specifically, have decided to do so at the Jaume I University (UJI) in the capital of La Plana, such as the Italians Christian Frati and Giulia Gazzi, who recognize EFE who see this experience as an opportunity to "meet new cultures".
Being Erasmus in the third wave
And it is not the first time that Frati has lived outside of Italy; in fact, the pandemic has allowed him to go back to living with his parents for a time: "I I lived the first month of the pandemic in Finland, then I returned to Italy and I had a good time, because I had a lot of relationship with my family, something that I didn't have time before because of studies, because I was always traveling or working abroad. "
As he explains, when he arrived in Spain in January, he had the opportunity to use gyms again or "go out with friends to have a drink in bars", places that closed after a few days and he could only meet them on the street. or in the supermarket, "as in Italy", he regrets.
Gazzi is new to studying outside the home, and although at first it didn't seem like a good idea, she has seen it as an opportunity to get to know the Spanish language and culture: "If I hadn't, I sure would have regretted it", he confesses to Efe.
The experience goes through neighborhoods
However, for Erasmus students who were at the beginning of the pandemic in Castellón, the experience they were able to live in the city would be repeated again, but "without a pandemic".
One of them, the Chilean Magdalena Ramírez, decided to return to her country due to doubts as to whether the flights were canceled "again", as happened on rare occasions, and also due to "monotony and boredom, not being able to travel or go to university"in the capital of Castellón." I liked to be on an exchange, but some Erasmus companions began to return to their homes and I felt very trapped in the apartment -he acknowledges EFE-. In Chile I also had to be at home, but the nature around my house and the patio we have helped stop the claustrophobia. "
On the other hand, the Italian Camilla Massari knew little about her stay in Spain: "Here i found loveAnd thanks to that I was able to live longer with a lovely family, at my boyfriend's house, and I miss him a lot, but I also wanted to see my family and friends, although I will return to Castelló in the future, "he says.
Colombian David Payares stayed longer and, in fact, is now working on a research project at the UJI: "My Erasmus consisted of being in several countries, to work on my thesis. The pandemic caught me in Spain, and not I was able to go to Germany to continue with the exchange part, so I decided to stay here and continue with my thesis", he comments to Efe.
"The first six months of the exchange were pleasant, I enjoyed it a lot, and I would have liked to continue doing it, without a pandemic. When the restrictions were lifted a bit, I took advantage of the summer to go to the beach and see some colleagues, so I feel satisfied of what I have been able to live, "he continues.
Although the current restrictions are not like in the first wave, the new erasmus wish that "everything returns to what was an exchange and power meet people".