Begoña Torres: "I couldn't believe I was going to die of HIV after getting detoxified"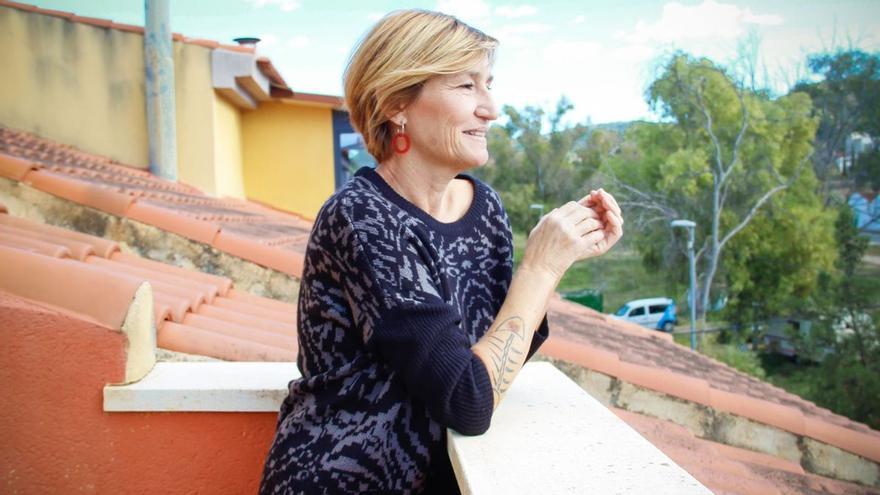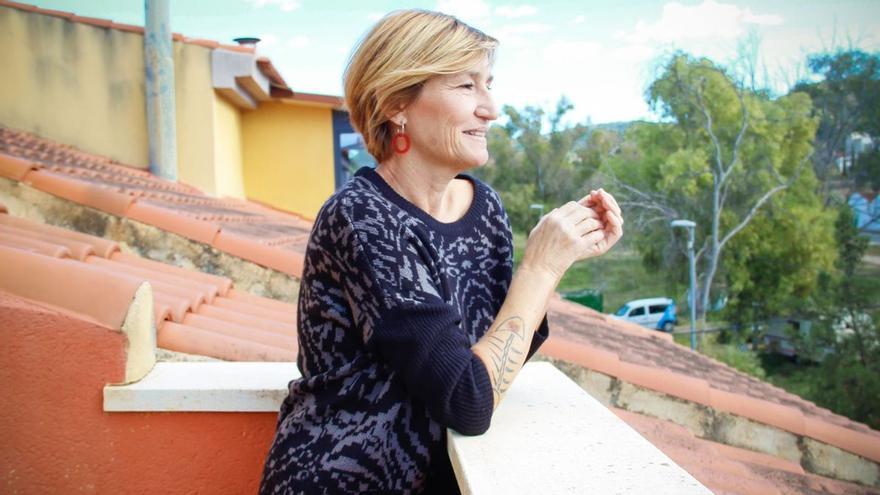 The stigma doesn't go away. The lack of information about the HIV in society, it causes many people with this virus to have to hide their health, a situation that is worse with women. "It costs us more because we have children and we are afraid of the rejection they may suffer" Explain Begoña Torres Gallego (55 years old), a Murcian survivor of a pandemic who turned 40 in June, has left forty million dead and for which there is still no vaccine.
"I found out when I was 19". At the time, she was a young heroin addict and, at that time, "in Spain nothing was known about HIV, much less how it was transmitted." He traveled with his partner to detoxify to Toulouse, where there was an association called 'Le Patriarche' (The Patriarch) that treated people in his situation. It was then that they did the tests that determined that he had the infection. "The life prospects were nil, there was no medication."
That shortly after she got pregnant has an explanation. "I went through a first phase of denial, which is usually the norm. I couldn't believe that I was going to die. I had just taken the initiative to live after spending five years taking drugs. That's why I decided to have my first daughter, against all the advice they gave me, and a few months later, I returned to Spain to give birth. "
"I had a really bad time when my daughters went to school in case it could leak and they felt the rejection"
The outlook he found in Murcia when he returned was not very encouraging. "It was plummeting into hell. I saw my death in the faces of my relatives and health workers ". In addition, most of the friends she had before going to France, also heroin addicts, were infected like her and ended up dying.
"At that time we had fear that you could get it from cutlery or mosquitoes. I remember asking my doctor if I could bathe with my daughter. "Despite the uncertainty of society about HIV, Begoña was able to count on the support of her family." They welcomed me and were with me. "
It was his darkest time. Even the first treatments were difficult to carry. "I started with AZT, the first one, which was fatal, caused vomiting and forced you to run to the bathroom. It didn't even get the immune system to be as it should. I went to tuberculosis." As the years went by, new medication appeared and Begoña was able to "evolve with science" and improve her quality of life. "I started with checkups every month and now I take a pill and they see me every six months." For more than a decade he has led a completely normal life.
At 55, he has two daughters and a granddaughter. "They have always known the truth", although he admits that he was "very scared" when they went to school "in case the information could be leaked and they were rejected."
"Before I was afraid to say it, but I don't care what they think of me"
Much has rained since then. However, and despite the fact that most people with HIV in treatment have an undetectable viral load, this group continues to be socially discriminated against. "The comments that I keep hearing in some groups of acquaintances, if the subject is raised, are of extreme ignorance." Begoña continues to endure "indiscreet questions" related to the image that people with HIV are supposed to have. "How did you look, how did you get it?", As if the virus could only be transmitted to men in the group LGTBI.
Stigma is also suffered in the workplace. "I was a bus driver and I never said it. When I got sick, I didn't know what to say to my colleagues. Begoña ended up exhausting all the casualties from the number of times she fell ill. "In the end they gave me the absolute pension."
Despite the fact that over the years and the advance in treatments he recovered his health, He was never able to reengage in the job market. "I no longer had time to contribute enough to retire. We are many people who find ourselves with this problem", Explain.
After more than half a life in silence, after confinement, Begoña decided to become a volunteer for the Vihsibles de la Región association, which promotes the visibility and accompaniment of people with HIV, and Work positively, which fights for their labor insertion. "I want to contribute so that people who come later suffer less stigma. Before I was very afraid, but now we are undetectable. In my case, I have reached a point of maturity where I have overcome many fears and I no longer care what they think. from my".