"Beethoven saw modernity in Celtic music and today artists like C. Tangana drink from the roots"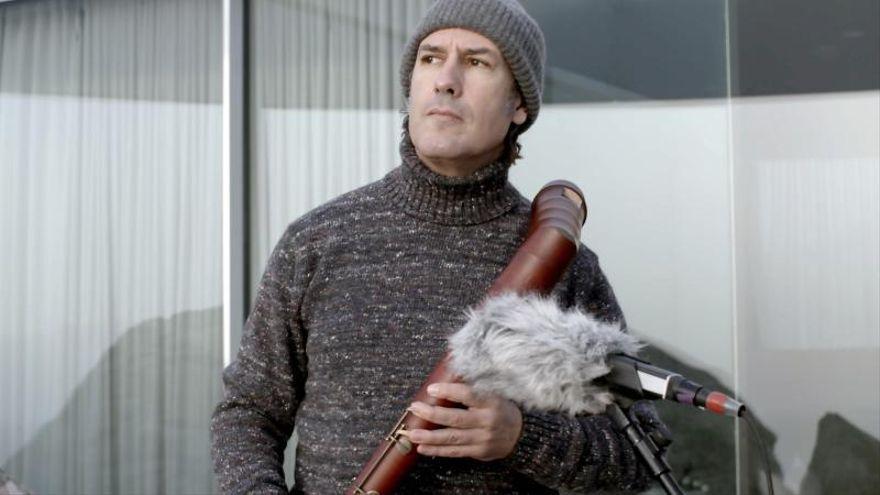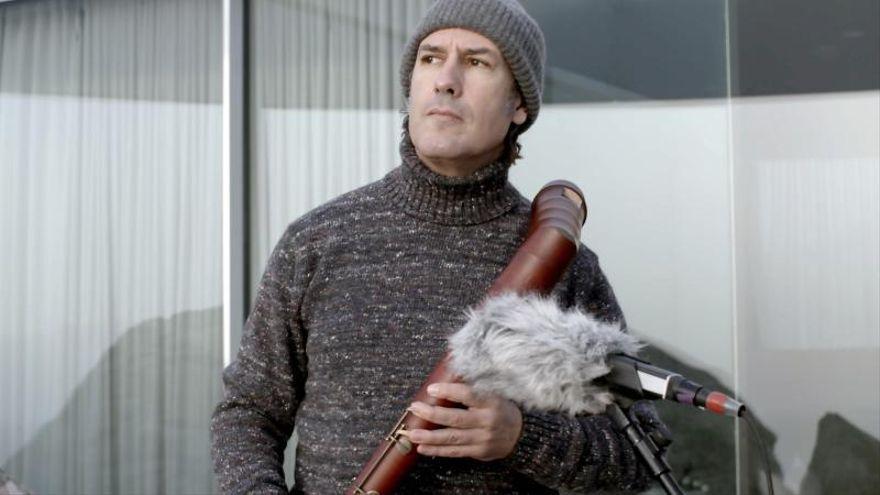 To celebrate St. Patrick's Day, the musician Carlos Núñez (Vigo, 1971) publishes this Wednesday Celtic Beethoven, a video-on-demand concert that can be enjoyed for a month, the same time that his tours in the United States used to last, when the coronavirus was not an obstacle to a normal life. The Galician piper is enthusiastic about this "new formula" of making music and reaching the public. This concert also allows anyone to "come to Galicia" through its stages, since they have recorded in places such as the Colón theater and the Pazo de Cea. Just a few months after the 25th anniversary of the publication of his first album, Núñez continues to enjoy what he does and fulfill dreams, as he himself confesses.
-This concert shows that the sector has had to adapt to the new times.
-Yes. But it is something very new. It is not going to be a 'streaming' as usual, it is an 'on demand' concert. He has a lot of production behind and a lot of care. We have spent months preparing it to be something wonderful. It will be the first time that we spend Saint Patrick at home, which is always the high season for Celtic music concerts in the world. Since I was 23 years old, I always spend Saint Patrick traveling, concerts. Sometimes at Carnegie Hall in New York or at the Saint-Denis football stadium in Paris. This will be the first St. Patrick's at home, but we're excited. With this system, we will not go to the world, but we will make the world visit us here, at our home, come to Galicia and connect. We are going to take you to incredible places where we have recorded.
-Is it also a tribute to the Galician heritage?
-Definitely. Five years ago we started 'Maximum Places'. They are concerts that take place in summer in special places, such as a dolmen, a cathedral, a castle, a parador or an archaeological park. Now it is Saint Patrick and we have recorded in privileged places, such as a round house with contemporary architecture by Alfonso Penela that is located on the cliffs of Donon, in Cabo Home, next to a Celtic sanctuary, O Facho. From that house we connect with other musicians who are playing with us from other parts of the world. We also recorded at the A Toxa spa, at the Pazo de Cea and at the Colón theater, where what is considered the best piano in our country is located. It is a different way to celebrate Saint Patrick. Years ago this would be a Martian thing. It's amazing because there are people who connect from the United States, Germany or Japan.
-It is a very different piece from the live shows of artists on social networks, so popular during confinement.
-Yes. The production is exquisite. It doesn't sound like a 'streaming', it sounds like a record. It is an incredible sound. The filming was done with cinema systems. There is a lot of production. I think it can be a great future for music. It also allows us not to be in one place, but to be moving and exploring different locations.
-And the direct ones, are they essential?
-When people come to the concerts at the 'Maximum Places', they tell us that the concert was not expected to be like this, that it is not a concert but an experience. And I believe that a concert has to be an experience. The problem is that the concerts had been corseted. We get used to the fact that the rock festival has to be with everyone standing with a beer in hand. Or with classical music, sitting and looking all towards the stage. Well, it has not always been this way. The music has been transforming and moving. Over thousands of years, the formats have changed. I am delighted that times are changing. It's wonderful to do those Saint Patrick tours, which lasted a month and we started in New York and went to California, or the concerts in France and Germany, but this formula is new.
-And what does it give you?
-This experience is the fusion of recording of a disc and a direct. It has all the details of when you record an album with the best teams, the best engineers and in the best studios, and it also has the magic of the live performance of when all the musicians play together. I remember the world of recording as something secret and forbidden. When we recorded in Dublin, there was a lot of secrecy, nobody could enter there. That secrecy now opens up. A concert is an unbeatable experience.
-Many musicians participate in the concert, among them Rosalía G. Lasheras and Noemí Salomón. Is it a window to the world for young talents?
-Definitely. It's something I've always loved, pushing new talents, in the same way that The Chieftains did with me. I know how important it is because I have lived it. Rosalía Lasheras is from Santiago and lives in Basel, she is a virtuoso of the piano, pianoforte and harpsichord. His capacity for improvisation and his musicality has captivated us all. Noemí Salomón is also a young pianist from Redondela. She is a friend of the group. There are other young people from Galicia, such as Millán Abeledo, who is a cellist, one of the latest signings of the Galician Philharmonic, and there is also the concertmaster, James Dahlgren.
-And between all of them, what have they achieved?
-In this concert we have tried to reflect that fusion that Beethoven made between Celtic music and classical music. He was a pioneer, he was ahead of the times and spent 15 years working, with great effort, Celtic music, harp music, bagpipes, flutes… And why did he do it? Because I saw a modernity in all that, I saw things that went outside the classical music system. He was the king of classical music, the king of harmony engineering, he was the best, but he saw in these musics of the Atlantic something that went out of those rationales and then this music, our Celtic music, asked him questions . The music itself was a challenge for him. Beethoven tells in his letters that some pieces cost him a lot because they had no logic within the Eurocentric world. Those questions gave him answers, which were new ideas that he applied, for example, in his Seventh Symphony.
-2021 will be marked for you by this concert, but also by the 25 years since the publication of your first album.
-Yes. They are fulfilled in summer, because 'A Irmandade das Estrelas' came out in July. It is a great emotion because we have lived many things in these 25 years. Many dreams that we continue to realize with a lot of work. The music keeps changing, the systems keep changing, but deep down the soul is the same. Something that I keep from this music is the ability it has to connect different people, from above, from below, from the north, from the south, from the left, from the right, of all ages… It is very important. Just as Beethoven saw a modernity in traditional music and Celtic music, I believe that today there is artists like C. Tangana and Rosalía who also drink from the roots. Even if they make urban music, it is important to drink from your roots, not to be a copy of what others do.