Beatriz Rico: "I have discovered that I am very happy when I make people laugh"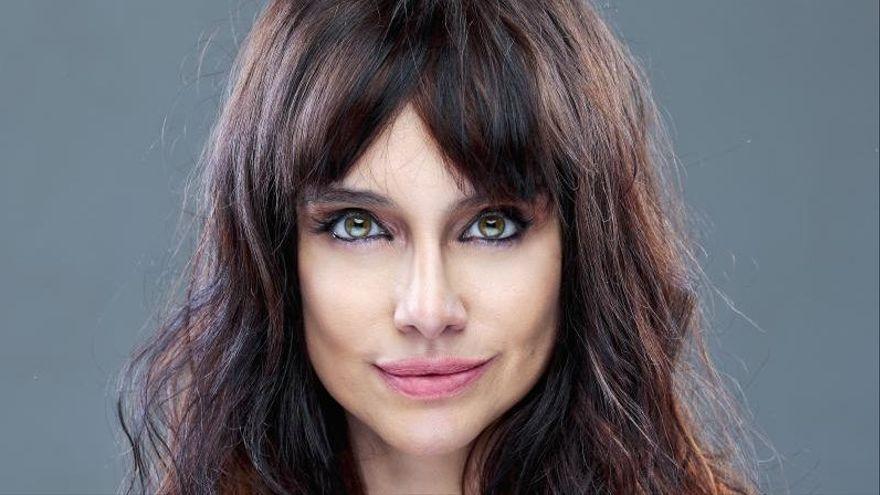 -He makes his debut in the novel with "De miss a más without going through Albacete". How do you decide to write this book?
-It's the logical progression after writing monologues and seeing that people laugh with them. I have found that I am very happy when I make people laugh. On the other hand, my husband always told me to write. I would get up and look at the notebook and pen on the table, because I write with a ballpoint pen, if not I can't. Suddenly something happened: what my husband did not achieve, Instagram did. I write long posts with a sense of humor. There were people who asked me for more. There were many signs and he couldn't ignore them. One day I saw the notebook, I sat down, took the pen without knowing what I was going to write and started as if I was possessed. At two hours I put an end to the first chapter. I became obsessed with the plots and characters and couldn't stop. Then I thought about looking for a publisher and one day my representative received an email from Planeta saying that they liked my posts and asked him to write a novel for them.
-The novel has a lot of monologue and vice versa.
Yes, there is a lot of empathy when you talk about yourself, that's why the book is written in the first person. It is also very theatrical. They could be excerpts from monologues or from a movie. Too bad – I'm not JK ​​Rowling. In this age people he needs something to reset his brain, we need something to get us out of so much horror. For me it is a privilege to make people laugh.
-How much is there of Beatriz Rico in Rita, the protagonist of the book?
-A lot of. It is always said that the first novel is autobiographical. When you write for the first time, you pour out what you have inside. Rita's thoughts are very mine, but the things that happen to him some have told me or I have invented them and others are mine. I am not going to tell you which ones because I am very ashamed and I like that the reader plays to discover the truth. And reality always surpasses fiction.
-I imagine that relatives and closest friends have discovered what is true and what fiction.
-My friends can imagine who they are. Is a funny game.
-Who was the first person to read your book?
-My husband, Rubén, because he passes everything to the computer with a lot of speed and he is the only one who understands my doctor's handwriting. Also read by my friend Jean Paul, which was correcting me.
-If this book stands out for something, it is for humor.
– Humor is the best for everything, although the book also tells very hard things. There are things that people can be offended by, but with humor it goes better. You can say very harsh things but if you do it with politeness and respect, you won't hurt. Since I was little I use humor as a tool to get things done. It has worked for me and I am still there.
-And on social networks?
-People on social networks get very angry. It's a pain in the ass, they're angry all day. Okay. There are things that people do wrong, but we are going to remove so much weight and bad milkThat looks like the wailing wall.
-Your career has evolved a lot since the beginning. Always with humor as the flag.
-I've realized that girls who are pretty are ashamed to break down, cross-eyed and play dumb in front of the public. I love Patricia Conde because she has a wonderful loss of sense of ridicule, which is the same as Lina Morgan did.
-What do you usually read in your free time?
-Of everything. On the bedside table I have about 12 books: Joël Dicker, Shari Lapena, Ramón J. Sender, Laurent Gounelle, Asa Larsson, Carmen Mola, a meditation book … I devour books.
-He has done television, music, literature. What could I give up?
-I'm ready to give up everything. What I don't want to give up it's my son's health which is what haunts me. As long as he is well, the rest is accessory. The interpretation is vocational, writing I am very free and with rock you release an adrenaline that you cannot describe.
-Do you have any other books in mind?
-I already have something written. "From miss to more" ends, but there is no end point.