Be very careful with sugar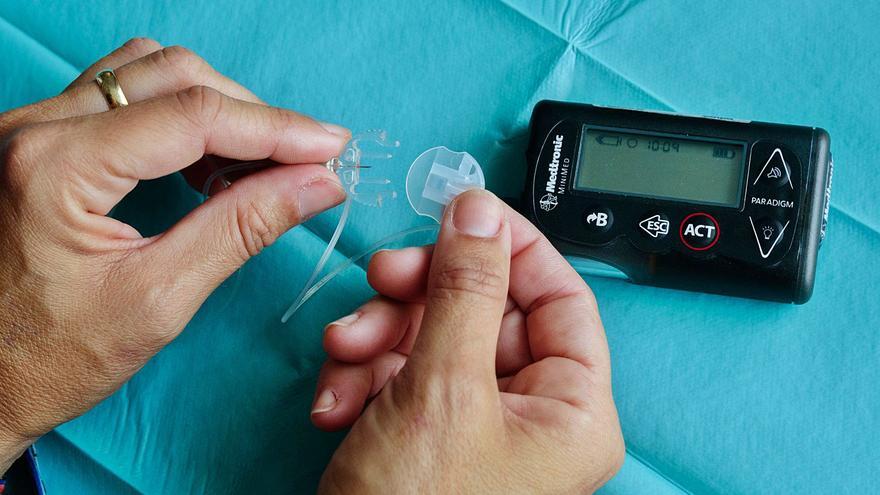 One of the pathologies that increase the risk in Covid-19 patients is diabetes. Monitoring blood glucose levels and keeping them under control has become more than ever a vital issue for those who suffer from this disease. And it is that otherwise, in case of contagion of the virus, these people could suffer complications such as hospitalization, a longer stay in the Intensive Care Unit (ICU) or even death. "High sugar inhibits the proper functioning of the immune system," explains the Endocrinology specialist at the Perpetuo Socorro Hospital, Julián Tamayo, who recommends, among other things, maintaining physical activity and adequate nutrition to minimize the impact it may have. SARS-CoV-2 in diabetics.
"Diabetes is a disease that is associated with multiple cardiovascular complications. In other words, diabetics have a high risk of developing complications such as stroke, thrombosis or myocardial infarction because the disease itself causes chronic inflammation and a state of permanent vascular risk by altering the endothelial system and arteries ", explains the doctor. A reality that conditions that any other factor that increases said inflammation, such as the coronavirus, can lead to a more complicated situation.
"In the studies carried out, it has been seen that patients with Covid-19 with previous diseases such as diabetes, obesity or hypertension, end up more easily in the ICU," he adds before explaining that, although some results are not conclusive, the clinical analyzes point to type 1 and type 2 diabetes and obesity as dangerous in the face of the virus.
"Furthermore, we know very well that poor diabetes control predisposes to the appearance of any type of infectious disease," recalls Dr. Tamayo. This is because when a person is under metabolic stress from an infection, the immune system responds by raising blood sugar levels. "This state of uncontrolled metabolic stress is harmful to the health of these patients," adds the endocrinologist.
The prevalence of diabetes in Spain is around 14% of the population (more than 5.5 million people), with the aggravation that half of diabetics have not had an analysis in recent years and do not know its health condition. "In other words, there are more than two million people with diabetes who have not been diagnosed and, therefore, are not adequately treated," he says.
To this situation have also been added the changes in the lifestyle that confinement has brought with it, where Tamayo assures that there has been a resurgence of sedentary lifestyle, the consumption of products rich in sugars and fats or changes in sleep patterns. Habits all of them that increase the probability that glucose levels skyrocket. That is why the doctor recommends that people with diabetes try to maintain an active lifestyle, with regular meal times, adequate hydration and follow the usual treatment indications. "It is important that patients with diabetes monitor their blood glucose more frequently to avoid these alterations," he remarks.
But in addition, it is important to avoid sudden changes in sugar levels, including hypoglycemia, since these also increase cardiovascular risk during the hours after suffering an episode and thus can increase complications in frail patients. "One of the problems that are being observed is that due to the fact that attention has had to be diverted a bit to Covid, not all diabetic patients are having their check-ups at the time they were due, among other things because some They are afraid to go to the centers, and they run the risk of being out of control ".
However, despite the fact that in China, where the virus originated, the mortality rate was almost three times higher in diabetics, the endocrinologist explains that "patients with well-controlled diabetes will respond much better to a virus infection."
Therefore, although diabetes is a risk factor for complications from Covid-19; an adequate control of the disease, the maintenance of healthy lifestyles and good adherence to medical recommendations can significantly minimize this risk. Regarding the medications that currently exist to treat diabetes, Julián Tamayo recalls that these do not They are only aimed at improving or controlling sugar levels but also have important effects on the level of kidney and cardiovascular protection. To date, its use is also not contraindicated in the event that a diabetic person with Covid-19 has to be treated with antivirals because the disease has been complicated. Although the doctor recalls that the use of Metformin in hospitalized patients is not recommended, despite the fact that it has been discovered that, in those who already took it prior to admission, mortality has been lower. |