Be careful with notices from the Post Office: they warn of a massive scam through the mail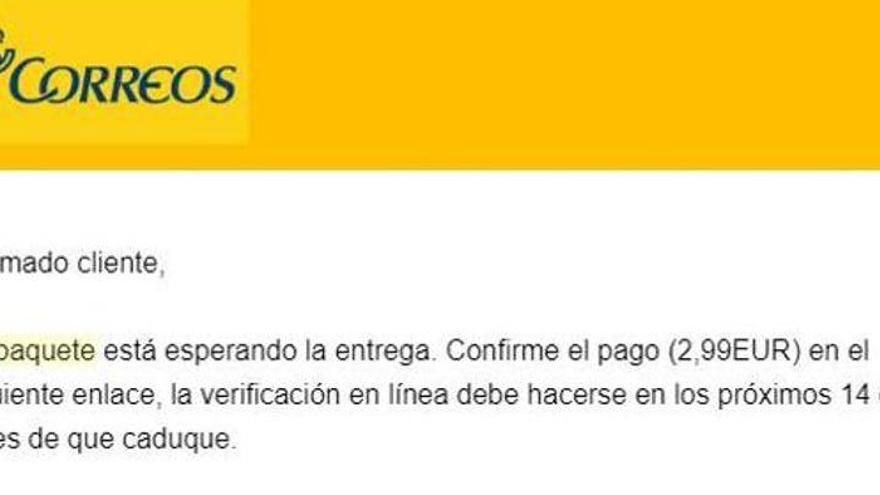 The National Cybersecurity Institute (Incibe) has launched a alert for a case of scam and massive fraud what is taking place online and where you are impersonating the identity of Correos.
From INCIBE they explain that a fraudulent email campaign that pretend to have Post and Telegraph as sender in order to spread malware, that is, malicious software that seeks infiltrate a device without the user's knowledge or owner. Through this spyware, criminals try to get hold of the victim's bank details and personal information.
This alert, rated 4 out of 5 (high level) focuses, on the emails that have as subject: "Order Returned – [id (números aleatorios)]".
This message informs that an attempt has been made to deliver a supposed package but that it has not been possible to do so, and therefore, the user is invited to reschedule the shipment within 3 days to a new address, upon payment of an amount of money that varies between 2.99 and 3.40 euros .
The emails contain a link that pretends to be from the Correos customer area, and once the user has clicked on the link, they are redirected to a malicious web page where the malware will be downloaded.
If you don't want to be a victim of this scam, do not open or download any of the files that are attached to this message. All you have to do is delete the email.