BCNEGRA: Once upon a time in black Scotland | Elementary Blog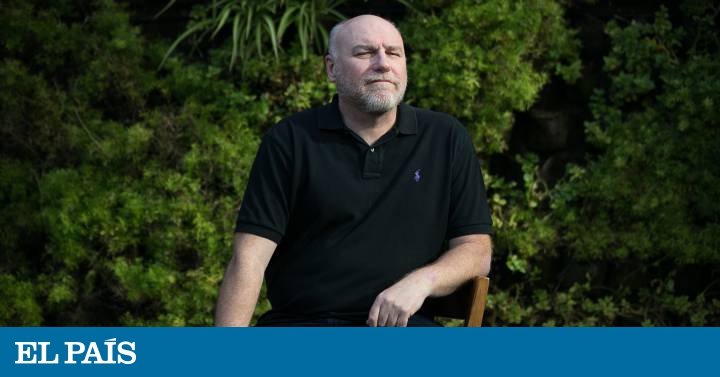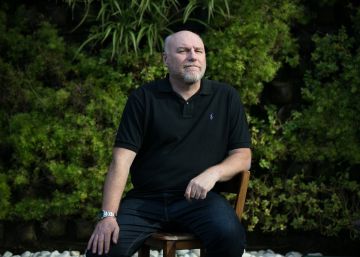 As a child, Alan Parks, the new boom literary of not to go Scottish, lived in a small village that tended to leave on weekends to visit family in Glasgow. He went with his parents by bus to the house of an aunt who lived, precisely, above the bus station in the capital black from Scotland. "Yes, well, what Ian Rankin does is fine, but Edinburgh has nothing to do with Glasgow. Edinburgh is a very nice city. Everything there is rich, cold and calculating. In Glasgow, poverty is still everywhere, "he says. Then continue with your story. "I remember staying alone in a room overlooking the station, and seeing all kinds of things as a child, which I think have ended up in Bloody january", He confesses. Bloody january (published by Tusquets in Spanish and Univers in Catalan) is his first novel, and also, the first case of the fuzzy morality detective Hary McCoy.
What did he see from that window? "Cheating, basically," he replies. A criminality that defines as "domestic" and that is almost disappeared today, or in the process of disappearance. "With the arrival of the drug in a massive way in the mid-70s and early 80s, criminals became richer and crimes more violent, since there was much more at stake. Before, the criminals lived in flats of official protection, they were like us. Now they are millionaires, "he says. Guest with this, his first shot, to this year's edition of BCNegra, the writer, who worked for Warner Music for 20 years, decided that, for starters, he would focus on the Glasgow he knew best, the Glasgow of those boy trips on which, back, "while waiting for the bus, he did not understand why there were so many people at the stop that when the bus arrived, they didn't get on: they were heating up on the vents. "
That is, Glasgow in the mid-70s. In fact, the year zero of Harry McCoy, the orphan detective with a topical relationship with a prostitute in the free fall, and also a topical self-destruction – drugs, alcohol -, is 1973. "What can I say about the topics? I love! Why would I create another type of detective? I liked Harry like that! Besides, I needed it to be that way. That he knew exactly what was being cooked in those low funds that were not yet a thing of the rich, that were of people like him had once been. I play anything that no other police officer would dare to go to places like the places McCoy goes to. Actually, I wouldn't even think that I could find something there, because I wouldn't have that logic of thought that I needed to approaching the city I wanted to portray, "he defends. And he has made an approximation to it. He even went to night classes of industrial history of Glasgow.
What can I say about the topics? I love! Why would I create another type of detective? I liked Harry like that! Besides, I needed it to be that way. That he knew exactly what was cooked in those low funds

Alan Parks
"The documentation process has been fascinating. At first it occurred to me that I could reunite my family, those who lived in that time aware of what was happening, and ask them. But they only argued for the price of a pint then. So I went to the newspaper library and discovered everything. From what they saw on TV, to who played in the city. That's why David Bowie's concert comes out in the book, there was one! ", He recalls. But what exactly happens in Bloody january? First, that a boy kills a girl with shots – in the same bus station that the boy Parks saw through his aunt's window – and commits suicide. Then, that more bodies appear. Up to six. In a single week. Things are changing, for worse, McCoy tells himself. And something directs him to the Dunlop, the richest family of the time, and at the same time, to Steve Cooper, his former orphanage colleague, the very bad guy in this story.
Written on the train, on the five-hour trips between London and Glasgow when he decided to return to Scotland but was still working in the city of Sherlock Holmes, the first McCoy series novel – which already has two other deliveries on the street -, is a very crude policeman of classic style and a taste for low authentic backgrounds, and a certain love for the historical chronicle of an era that, the author judges, little treated by literature. "I have placed myself at the turning point. As I said, until 1973, the year in which the heroine landed in Glasgow, the criminal could commit a horrible crime for 20 pounds, he would never go out of poverty! Afterwards, everything became much wilder, because the amounts were exorbitant, "he insists. The heroine arrived "and settled in the bohemia, there were gallery owners who even included her on the payroll! But a decade later, when everyone started to fall, he turned away from those environments, and reached the street, and it was worse, "he recalls.
Today, consider, the problem persists but has changed its name. "It is no longer called heroin, it is called fentanyl, and it is killing our homeless people, who are becoming more and more because the government has changed the way they access subsidies, has hardened the bureaucracy and it is usual for months to go by since you ask for help until that you get it, and it's months that you spend on the street exposed to such things, very cheap and very lethal, "he says. "It's funny, time passes but the people who form a community just change. The people of today are the same as they were then, they are their children, their grandchildren, and they live exactly the same, because it is impossible to move socially. Glasgow is a city of extremes, from extreme poverty to extreme wealth, and at both ends there is crime, only that one of them is more dangerous and more harmful and destructive than the other ", concludes the writer, who, at the moment, he does not intend to leave the 70s. "In fact, when I leave them, I will also leave McCoy," he says.