BCNegra: Body, feminicide and style: the revolution that reaches the black novel | Culture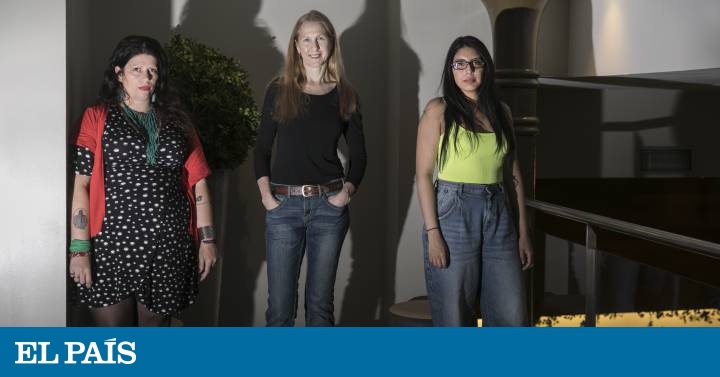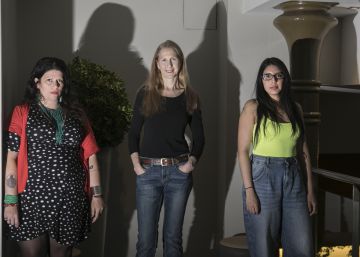 Permeable and changing as few, the black genre has invaded other narratives, has fed on other influences, has colonized and has been colonized by other spaces, has been dyed in other colors. A good example of this process is the BCNegra festival, which has been held until Sunday in Barcelona and has cited as Dolores Reyes, Bonnie Jo Campbell or Monica Ojeda, writers who have approached crime from territories where the virulence of the language of violence is common, from literatures that transgress, denounce, bother and in which the female body has ceased to be an object. "There has been a change of focus when narrating. Very clear In the traditional police there are bodies of violent women all the time. Now we narrate with our voices. Surely there are those who are uncomfortable to tell from another side. It is a style that challenges, "explains Reyes (Buenos Aires, 41), who with his first novel, Eat dirt (Stealth), has generated a small earthquake inside and outside the black genre. In it, the protagonist is a girl from a neighborhood of Greater Buenos Aires that solves feminic crimes by swallowing the land in which the victims lived, a budget that is endowed with credibility thanks to the power of language. "The raw material of everything is what I hear and observe in the school where I work, 150 meters from the Pablo Podesta cemetery. There have been many corrections to file and reach a language like that of the youth there, directly and at the bottom, "he summarizes.
Violence is a common substratum in these writers, but none gloat, there is more tension in the unsaid, in the unseen, than in the explicit. "For women, the dangerous neighborhood is the whole world. What we saw from afar in 2666 all of America has fallen on us, "Reyes warns. "The rape scenes contain so much violence that they can lose heart if the author does not fight to keep them within the plausible. If you recreate it, you turn it into pornography, which in turn is a form of melodrama. Violence and injustice can take over history and lead the reader to look for solutions that I don't have, "Joe Campbell (Kalamazoo, Michigan, 57 years old) tells EL PAÍS about his novel. Once upon a time there was a river (DirtyWorks), in which his young protagonist, skillful with the rifle but inexperienced in everything else, suffers two violations described in a sigh, in less than a paragraph, and survives, fights, connects with nature.
His language also has a strong poetic charge, as seen in the novel of Monica Ojeda Mandible (Candaya) "History is an excuse to look for a poetic expression in language. I started writing poetry long after the narrative, but in my narrative there is also poetry, "says the Ecuadorian author. Ojeda, (Guayaquil, 31 years old) narrates in Mandible the life of high-class teenagers, how they want, aggregate and manipulate, how they destroy themselves. And he does it from a criminal budget: in the first scene, one of them is kidnapped by a teacher in a cabin, an excuse to later deploy a whole style. "What is a minor challenge. We all tell stories continuously. Following Lovecraft, the important thing is the atmosphere and that in a novel is the language, "he says.
The bodies of the protagonists of the fictions of these authors, their victims and perpetrators have left the cliché. "It is the reinvindication of something that has been discredited for a long time. The body is something that feels the violence of the world. Pain inhabits the body, but also love and tenderness. The victim is seen not only as a taxpayer but as an active agent that can also harm. This is how it enriches, "explains Ojeda.
The classic structure is not worth it either. The powers have been subverted. In deep and rural Kalamazoo America, Campbell's characters are managed as they can, far from authority; Cometierra knows that in the best case the corrupt police will not go to their neighborhood to collect the kick; the violence of teenage girls from Mandible It occurs in an intimate space, nobody investigates, there is nothing to solve, there is no truth to reach. "I studied mathematics and I have a master's degree in that subject. That's where I find absolute truth and certainty, "says Campbell.
It is true that the movement is of great encouragement and that this is only a reflection, that Harmony Somers was already in the fifties of the last century writing raw stories and self-confidence from a feminist perspective, that outside fiction there are reference pieces such as Dead girls, from Selva Almada, or that the harvest is fruitful wherever you look, for example at Gabi Cabezón Cámara and its Beya, as the authors remember in different conversations for this report. So why is it important now? "For boredom. In Europe and in the north in general there is a tiredness and the periphery was there, ignored for a long time. In that sense we are nothing original. The new thing is interest, also caused by the effect of feminism, "replies Ojeda. Out of boredom, or for whatever reason, a persistent drop soaks the fabric of the black genre and is changing its discourse, from the periphery, forever.