BBVA turns its credit cards upside down and heats up the deferred payment market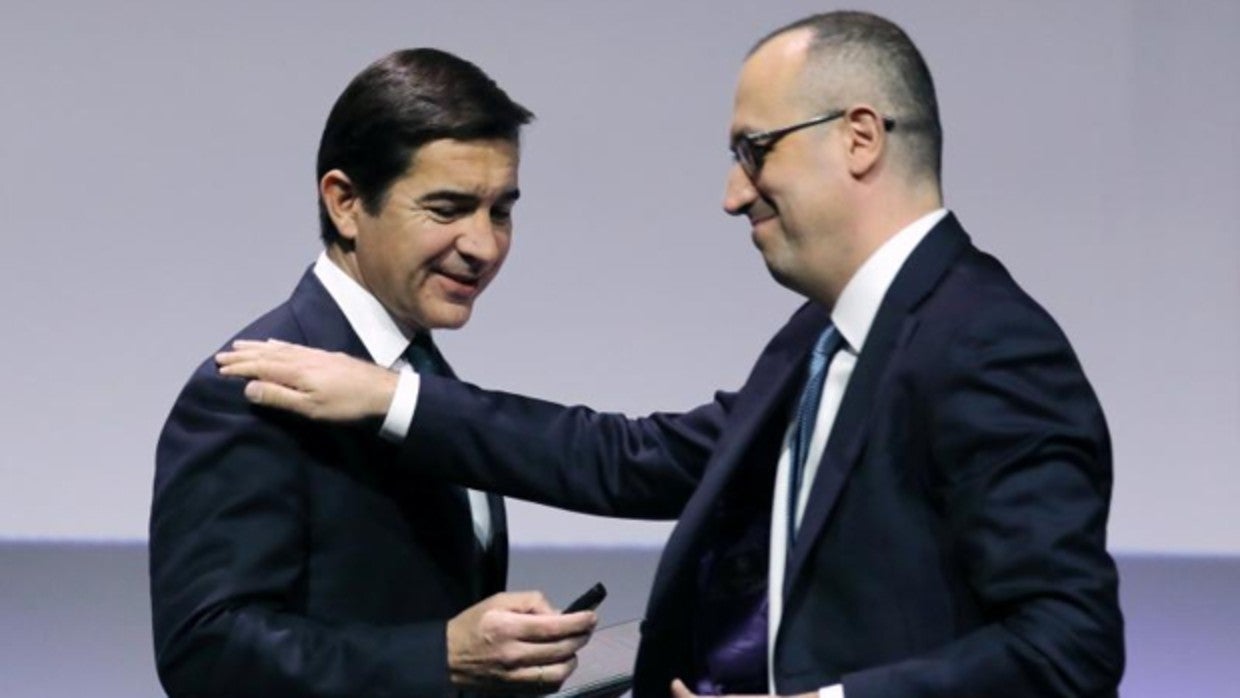 The trend of 'buy now, pay later' ('buy now, pay later') is making its way in Spain by leaps and bounds. This method of deferred and divided payment, which does not usually carry interest or commissions for the client, has aroused the interest of all Spanish banks. Now it is BBVA that is changing part of its card business strategy to incorporate this possibility.
«BBVA has launched a new card in Spain within its Aqua range -which is characterized by offering a dynamic CVV for each purchase and not having the number printed- that combines maximum security with the possibility of splitting the payment up to three months, without interest or deferment fees. In this way, BBVA breaks into the new 'buy now, pay later' payment method with a product that helps its customers to face their payments in a comfortable and flexible way", indicate sources from the entity. Thus, this payment method will be available for credit cards, which will be renamed Aqua Más and Aqua Máxima (the latter with more services). The debit cards will continue in the same regime as until now.
«The new concept of buying in installments is registering significant growth and more and more users are opting for this system to make their purchases. It is estimated that, by 2025, this type of financing will be accumulating a global volume of transactions of 680,000 million dollars", they point out from the bank.
Those customers who already had the credit card that was offered until now will become Aqua Más and will be able to enjoy these deferred and installment payments.
In addition, the new card will also allow that if a purchase does not arrive, arrives with some damage or simply the customer wants to change it, the bank will help the user in the management of the claim with the merchant involved.
"Purchase in installments can be very convenient for customers because it facilitates consumption, but as long as it is done properly to avoid over-indebtedness and maintain good financial health. For this reason, the fundamental thing is to keep a good control of the payments that are made, and to be aware at all times of the economic capacity to face the debts, "they remember from the bank. Because there are experts who do warn that the 'buy now, pay later' It can end up generating a debt bubble in households due to the facilities that are given to postpone and split purchases, especially by fintech companies, such as Klarna, one of the pioneers in this sector. Companies, in fact, that are not supervised by central banks, facing all the controls that traditional banking supports.
Upward trend
The truth is that this method of payment has been widely accepted for years in northern European countries and Germany. And this has led banks to bring this trend to Spain over the months.
The first to announce it was Banco Santander. At the end of the year, the entity chaired by Ana Botín will implement its 'buy now, pay later' service through its Zinia platform, which already works in Germany. It will be in the coming months when they begin to sign agreements with establishments.
Caixabank announced a little over a month ago the launch of iZZinow, its 'buy now, pay later' installment payment solution that allows the bank's customers to activate the splitting of their purchases "at any time, easily and simple, and use it in all shops. The option to activate iZZinow has already started rolling out automatically on the mobile app for MyCard holders.
Now, BBVA is adding to all this with its new solution, although it has been promoting the traditional deferred payment business for some time, although without the particularity of terms and costs that it currently has and is incorporated into its Aqua card.
Report a bug