BBVA recovers the dividend and will pay 0.08 euros on October 12 | Companies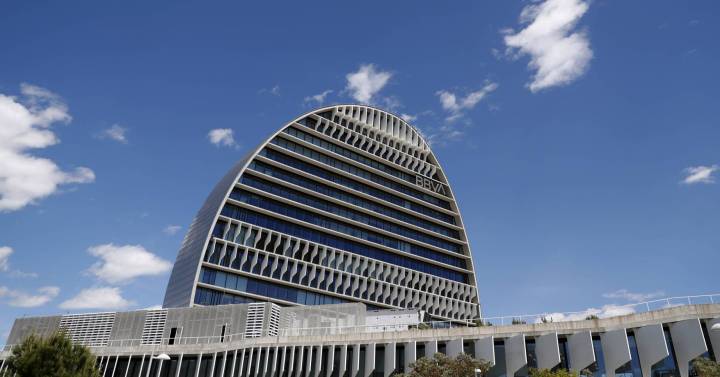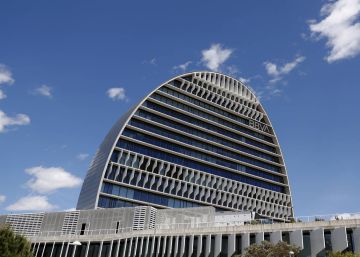 BBVA recovers the dividend. The financial institution has announced that the bank's board of directors has agreed to pay an amount on account of the dividend for fiscal year 2021 for a gross amount of 0.08 euros per share in cash, setting the date for the payment of this amount on October 12, 2021.
The last trading day for BBVA shares entitled to participate in the distribution will be on October 7. This coupon, which will mean a disbursement of 533 million euros, is 20% lower than the one paid in October 2019, before the pandemic.
In this way, the financial entity retakes its traditional shareholder remuneration, once the limiting recommendation on the payment of dividends and repurchase of bank shares issued by the ECB has been repealed as of October 1.
BBVA is thus following in the footsteps of another bank that also recovers the dividend. Bankinter will pay its first dividend on account of the results of the 2021 financial year tomorrow. Specifically, the financial institution will deliver 0.1332 euros per share (0.1079 euros net).
The bank thus distributes to its shareholders in this first payment against this fiscal year an amount entirely in cash of 119.78 million euros, 168% more than the amount distributed against the entire fiscal year of 2020, which was of 44.72 million euros.
Also in recent days, Santander has announced its shareholder remuneration policy for the coming months. The Cantabrian financial entity sets a remuneration to the shareholder on account of the results of 2021 through a cash dividend and a share buyback for a total value of about 1,700 million euros, equivalent to 40% of the ordinary profit of the first half of 2021.
The remuneration will be divided into two parts. On the one hand, a cash dividend of 4.85 euro cents per share, payable as of November 2, 2021. And on the other, a share buyback worth around 841 million euros, for which Santander already It has the approval of the ECB. Prior to the launch of the buyback program, a new announcement will be made with additional information on its terms.
The bank will announce in the first quarter of 2022 an additional remuneration charged to the
2021 benefits, subject to regulatory and internal approvals that may result from
app.
Banco Santander also explains that if the bank's earnings trend for the first semester continues, it will reward its shareholders with a total cash dividend for 2021 in line with the cash dividend paid in 2019 (before regulatory restrictions were applied). ), and with a total buyback equivalent to approximately 3% of the outstanding capital stock.
In 2020, Santander paid a cash dividend of 2.75 euro cents per share, the maximum allowed due to regulatory restrictions.