BBVA beats its last pre-Covid first quarter with a profit of 1,210 million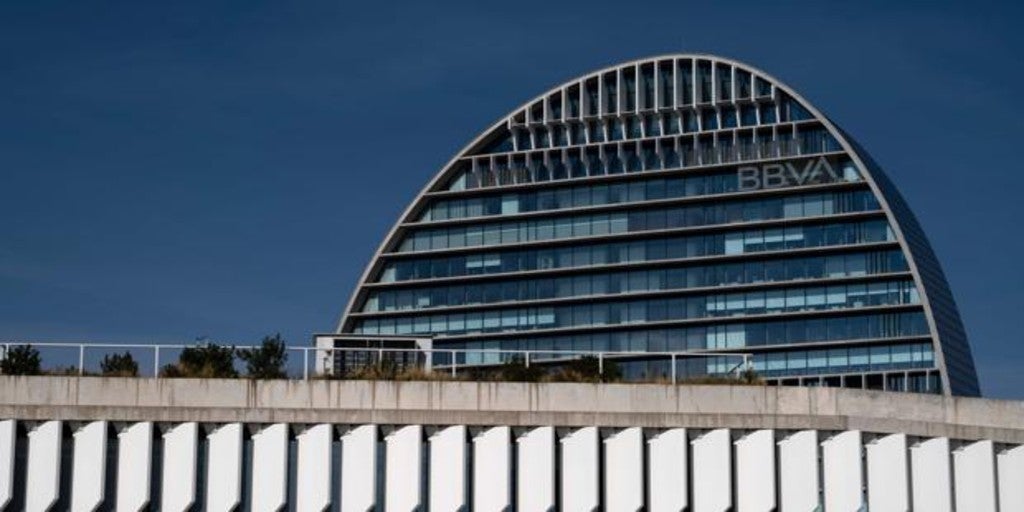 Madrid
Updated:
Keep

The large losses in the first quarter of 2020 are already behind us. It has even beaten the data registered in 2019 for that same period. BBVA won 1,210 million euros from January to March of this year, already returning to levels prior to the Covid-19 crisis. And all this despite the double-digit drop in all margins, taking into account the fluctuation of currencies.
"In the first quarter of 2021 we have achieved positive results in an environment that continues to be very challenging. Furthermore, we are one of the strongest and best capitalized banks in Europe ", he explained. Onur Genç, CEO of the entity. The sale of its subsidiary in the United States is still pending, which allows the bank to have considerable "strategic optionality." With the excess capital generated by this operation, the firm plans to grow profitably and gain efficiency, as well as increase the dividend, after an atypical 2020; return to a 'pay-out' of 35-40%.
However, the accounts carry a negative note. The interest margin fell 14.2%; the gross margin, 10.8%; and the net margin, 13.6%. However, taking these variables at constant euros, as the bank usually presents them, they remain, respectively, at -2.3%, 0.2% and 1%.
In the first quarter of 2020, the attributable result was -1,792 million euros, mainly due to provisions for Covid and adjustments in North American goodwill. This anomaly is already left behind, without registering specific allocations for the pandemic, also in line, in general, with the rest of the entities that present results these days. In line with it, operating expenses decreased 7% up to 2,304 million euros, although at constant euros they registered an increase of 1.8%.
In terms of profitability, the ROE scale up to 9.3%. The default rate, for its part, rises three tenths to 4.3% with a coverage rate of 81%. Also, the CET1 ratio 'fully loaded' it remains at 11.88%, an improvement of 15 basis points year-on-year.
By business areas, the result attributed in our country stands out. Between January and March of last year, Spain was the only region that registered losses (130 million); Now that situation has been reversed and there are gains in the territory of 381 million, being the second area that contributes the most after Mexico (493 million).