BBVA agrees with the unions an ERE for 2,935 people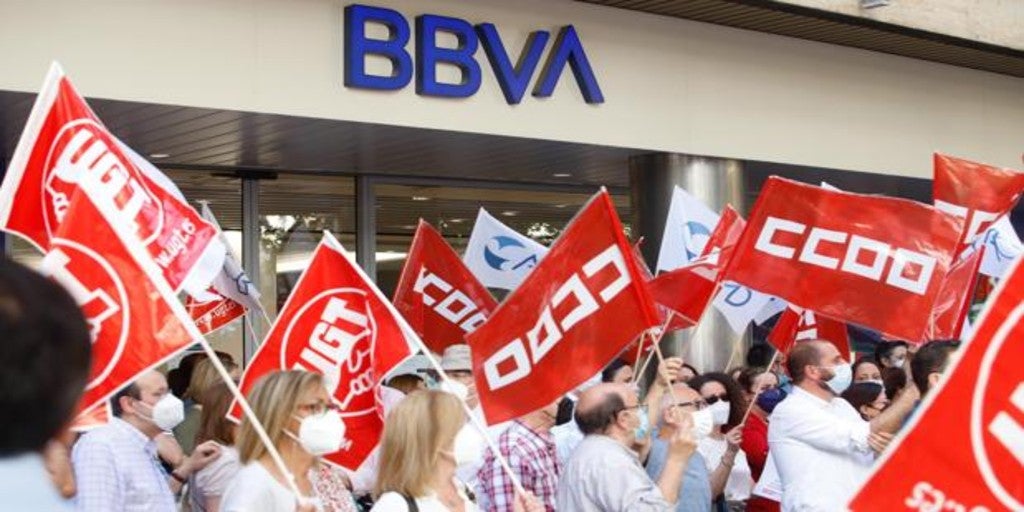 Madrid
Updated:
Keep

BBVA and the unions have reached an agreement on the Employment Regulation File (ERE) that the entity started several weeks ago. The final number of affected has been 2,935 people after several days of mobilizations and even strikes by the workers.
At first, the employment adjustment was raised on
almost 3,800 workers. But contacts between the company and employee representatives have reduced the number by 863 people. This past week, in fact, the first 24-hour strike was carried out at the bank of Basque origin. A quote that the unions encrypted that had a follow-up to the 70% while the entity calculated it in the 30.77%.
From CC.OO. they celebrate that it has been achieved «A wide catalog of exit options»Which allows no one to forcibly leave the fimra. Thus, it has been possible to "eliminate the generational balance clause that forced 50% of those affected and affected under 50 years of age to leave"; With this agreement, a planned exit of 72% of those over 50 years of age and 28% of those under that age would be reached. And the impact on the commercial network, which accounted for 80% of layoffs, is also reduced by 35%.
This same union assures that "it is an agreement that stands out very positively from those signed in recent times in the sector and that marks the path of those who will follow this". They also blame the mobilizations and strikes for having reached this agreement.
The almost 3,800 people who were expected to be affected by the ERE represent 16.3% of the staff of the BBVA SA entity in Spain (the company that would be involved) and 12.9% of the total staff in our country . Now these percentages have been lowered to more than 12% and more than 10% respectively.
BBVA announced a few weeks ago that it had hired
Randstad for your relocation plan. A plan that contemplates that 100% of those who must leave and want to continue working achieve permanent employment or an alternative through self-employment. «The plan has different programs to which each person affected by the collective dismissal may freely adhere according to their interests and professional preferences: employment, self-employment or long-term training», Stated the bank in a letter sent in the template.