Bayern are proclaimed Bundesliga champions for the ninth consecutive time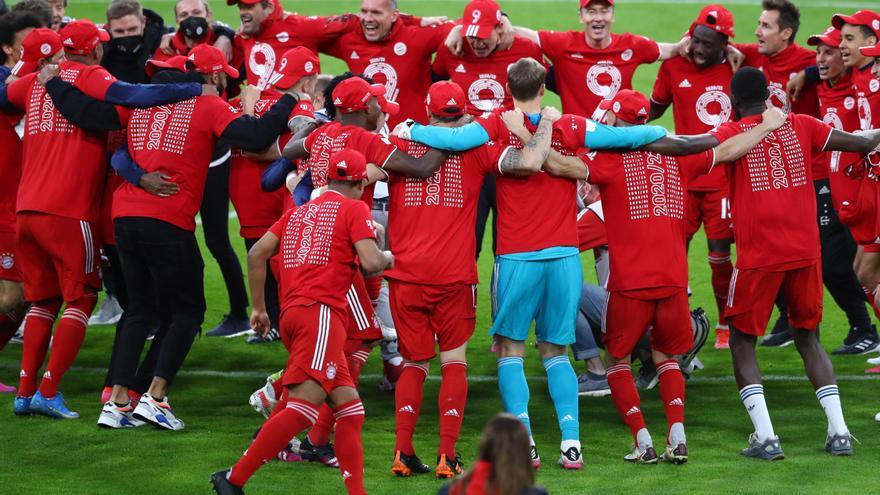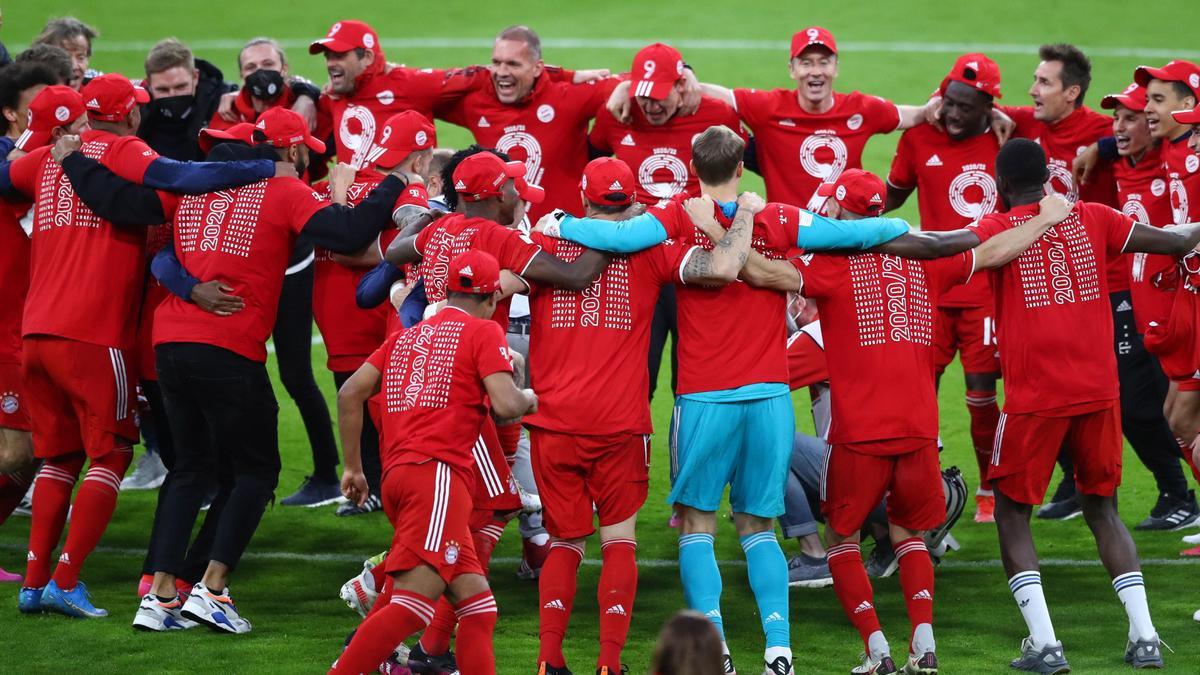 The Bayern Munich celebrated this Saturday his new Bundesliga title with a 6-0 win before him Borussia Mönchengladbach, with three goals from Robert Lewandowski that he completed 39 goals in his personal account and is only one behind the record that Gerd Müller has held since 1972.
Lewandowski has two days left to match and surpass Müller's record and continue adding in the fight for the European Golden Boot this season.
Bayern had been crowned champions before the start of the game, thanks to the RB Leipzig 3-2 defeat by Borussia Dortmund but that did not lead to Bayern reducing intensity.
The total destruction of Gladbach came in the first half and started early, in the second minute when Lewandowski scored the first with a right-footed shot to the center of David Alaba from the left.
In 15 Coman was close to the second with a shot to the post, seconds later Gladbach had one of his few arrivals with a shot from Marcus Thuram that Neuer stopped.
The The game was very open and the exchange of blows favored Bayern more that took advantage of the spaces manufacturing occasions permanently.
In the 23rd minute Thomas Müller increased the count, to center Jamal Musiala after a move started by Coman. In 34 Lewandowski scored the second on his personal account, scissoring a cross from Müller.
Shortly before the break Coman scored the fourth, a pass from Lewandowski, after a counterattack commanded by Alphonso Davies who had started it with a recovery of the ball.
Coman could have returned the ball to Lewandowski, who was in a shot position, but probably did not see it and opted to play it with a cross shot on goal.
Bayern's fifth, and Lewandowski's third, came in the 65th minute through a penalty sanctioned by the VAR after a header from Leon Goretzka that hit Florian Neuhaus's outstretched arm
In 75 Bayern he was left with ten men due to the expulsion of Tanguy Nianzou, for committing a foul being the last defender, but this did not influence the game.
It even reached Bayern for the sixth goal, which was scored by Leroy Sané in the 85th minute with a shot inside the area from a pass from Serge Gnabry.