Bath of light and color in Warm Fashion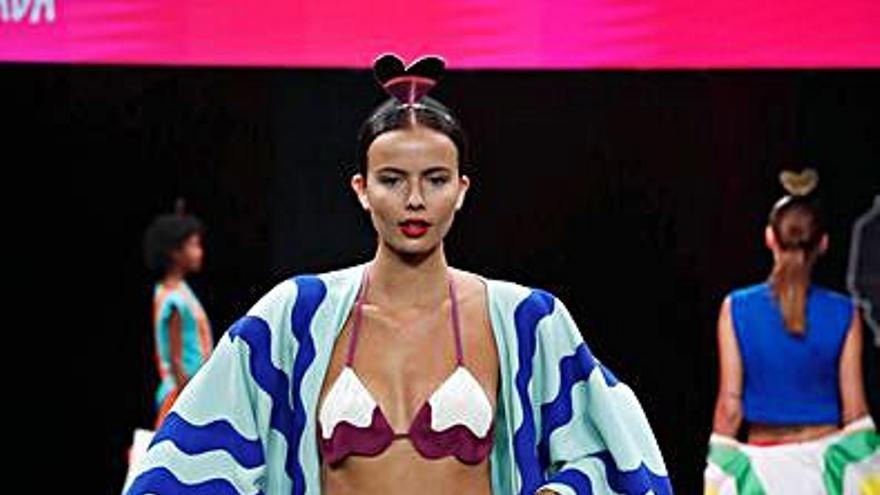 Gran Canaria Swim Week by Moda Cálida closed its 25th edition yesterday at the ExpoMeloneras de Maspalomas site, with designers such as Ágatha Ruiz de la Prada, Aurelia Gil, Pedro Palmas, Arcadio Domínguez, Nuria González and Alexandra Miro, among others, that filled the catwalk with light and color.
Palmas, faithful to its eternal and feminine line, presented its Vitral collection, in which the designer has been inspired by architectural stained glass to capture colored light and bring them closer to the body, playing with shapes, symmetries and asymmetries.
True to her appointment with the Gran Canaria Swim Week by Moda Cálida, Agatha Ruiz de la Prada presented yesterday a unique collection, more of her style than ever.
Garden Gil is the name of the collection presented by Aurelia Gil, inspired by the work of Ana Beltrá, whose central theme is nature, where she gives a voice to plants and reflects that in local urban plans the idea of ​​promoting a greener life in cities. "Garden Gil was born with the intention of becoming a true protest manifesto".
Ambassador
The closing day of Gran Canaria Swim Week by Moda Cálida, which this year celebrates its 25th anniversary, has had the visit of the international actor Kerem Bürsin, a whole mass phenomenon in Europe and the perfect ambassador to project the image of Gran Canaria and from the GCSW by MC gateway to the world. The Turkish actor has been able to see from front-row the parades of local designers Arcadio Domínguez and Nuria González.
At the end of the afternoon there was an individual fashion show by Alexandra Miró, from the United Kingdom, and closing the program with the shows, OYE Swimwear, the popular Turkish brand and the Canarian designer Nuria González have taken their proposals to the catwalk to the delight of their attendees.
The closing ceremony of the day took place with the delivery of the L'Oréal Award for the Best Collection and the Award for the Best Sustainable Collection, an award sponsored by the manufacturer of fabrics Nylstar and Cyl Moda Intima. Both awards have been awarded to Gonzales and Elena Morales, respectively.