Basketball coaches create a union to dignify their profession | sports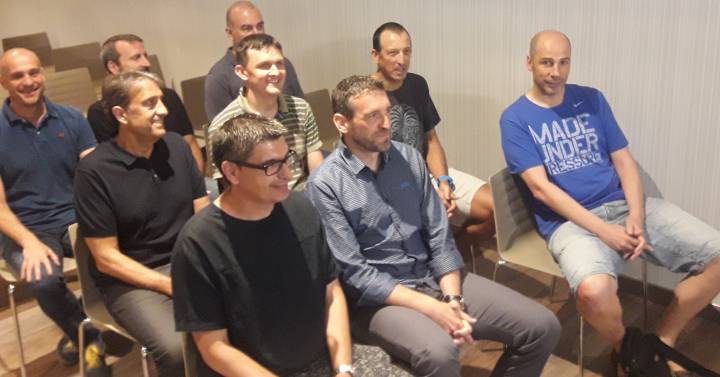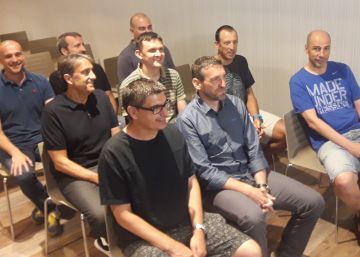 More than 190 coaches have promoted the creation of a union to defend their labor rights and advocate the recognition as professionals of the assistant technicians of the ACB, those of the women's league and those of the LEB. They also intend to help Spanish coaches, who, in increasing numbers, direct teams in other countries.
Ibon Fernández is the general secretary of the Basketball Coaches Union (SINEB) and has an executive committee formed by Salva Maldonado, Lluís Riera, Carles Marco and Miguel Ángel Ortega. The presentation was also attended by Luis Casimiro, Joan Plaza, Jaume Ponsarnau and Joan Peñarroya. 11 of the 18 technicians of the ACB are affiliated with the union.
The coaches understand that their profession must be dignified and that the assistants in the ACB teams – now each team usually has two or three – must be recognized as professionals. A consideration that aims to extend to other leagues, such as the female. "It is not logical that you do not recognize yourself as a professional and treat as an amateur a league in which all have employment and social security contracts, with Americans that charge more than 50,000 euros, and with European competition matches," defends Maldonado.
The fight against precariousness in a profession that demands full dedication, to the ACB coaches and their assistants and also to those who lead teams in the Women's League and the LEB – "until now invisible" -, marks the lines of action of the union, recognized as interlocutor by the ACB.
Conflict of interests
The current agreement ends in 2020 and was signed on behalf of the coaches by Joan Maria Gavaldá. The new union believes that Gavaldá signed the agreement three years ago behind the backs of the coaches and also that it incurs a conflict of interest because it chairs both the Professional Committee and the Spanish Association of Coaches (AEEB), "which is not a union ", They emphasize. "In any case we do not want the associations to see us as an enemy; On the contrary, "says Ibon Navarro.
On the precariousness in the ACB League, the coaches explained: "Traps and picaresque often prevail". It is common that many coaches and players are owed three or four months of salary. Several clubs, starting in February, usually send them to the salary guarantee fund.
You can follow EL PAÍS Sports in Facebook, Twitter or subscribe here to the Newsletter.