Bartomeu and Masferrer go to court for the 'Barçagate'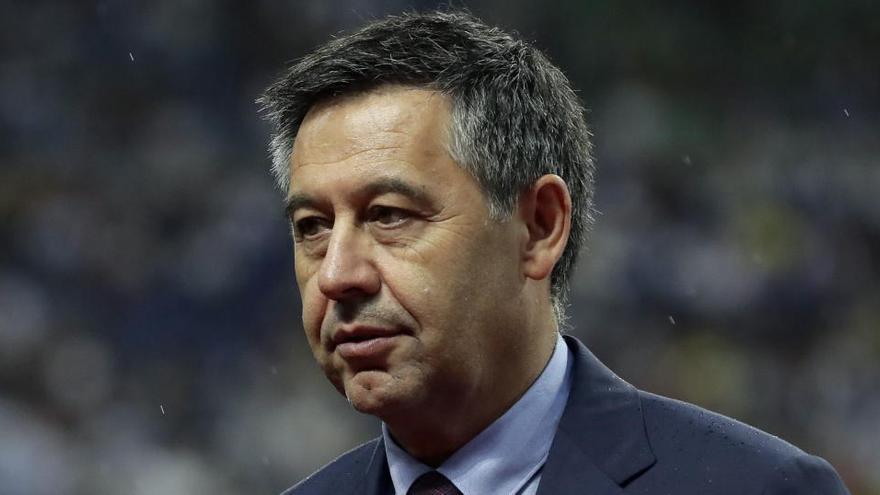 The former president of the FC Barcelona Josep Maria Bartomeu and his right hand, Jaume masferrer, will be brought to justice this morning, after having spent the night in the dungeons from the police station of the Mossos de Les Corts, according to what police sources have informed Efe.
Josep Maria Bartomeu and Jaume Masferrer were arrested this Monday by the Mossos d'Esquadra together with the director general of the, Óscar Grau, and the head of legal services, Román Gómez-Ponti, in relation to the case called Barçagate.
Although the four availed themselves of their right not to testify before the police officers, Grau and Gómez-Ponti were released, while Bartomeu and Masferrer, who were arrested at their homes, have spent the night in police stations and this morning they will be taken to the City of Justice of Barcelona.
Barçagate is the case in which different companies hired by FC Barcelona allegedly carried out on social networks a campaign to smear individuals and entities not related to the board of directors of Josep Maria Bartomeu.
This judicial investigation, which starts from a complaint by the Barça opinion group Dignitat Blaugrana, is still under summary secrecy, which has been extended six times by the Examining Court number 13 of Barcelona. The last extension ends on March 10.