Barcelona visit Cádiz with the aim of maintaining its good dynamics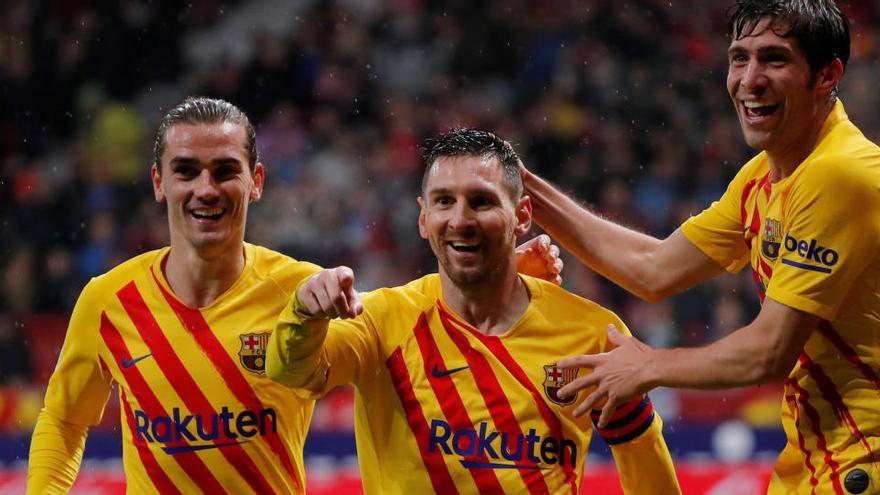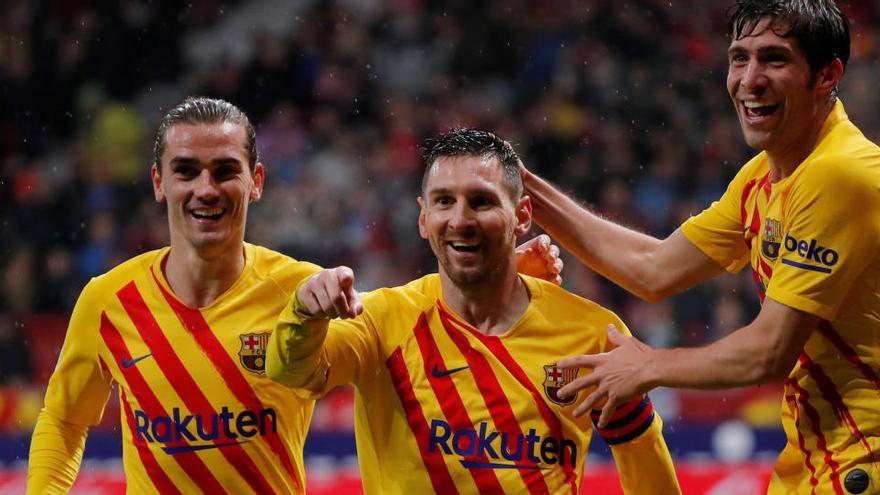 The possibility that Leo Messi (641 goals with Barcelona) assault the record of goals of Pelé (643) achieved in the same club, is one of the main attractions of Cadiz, duel in which the Andalusian team will try to give a new bell and the azulgrana add three points that seem vital.
In addition to said record, the Barcelona and results, it will try to keep growing. Those of Ronald Koeman have three consecutive victories (Dinamo Kiev, Osasuna and Ferencvarós) with goals scored (0-4, 4-0 and 0-3), but also with an improvement in their confidence.
In two of those three games, in addition, Koeman has been able to reserve Leo Messi and in that series of games he has recovered the best version of Antoine Griezmann.
The Frenchman has scored in the last three games and has found Martin Braithwaite the ideal partner. The Danish fixes to the centrals and Griezmann is much more comfortable. In addition, Barça's nine is on a roll, since in those three victories they have scored four goals and forced a penalty.
That is why both with Messi will be in the eleven. In the case of the Argentine, the ephemeric could be beaten the record of goals achieved by a player wearing the shirt of a single club. Messi has scored 641 with that of Barça, for Pelé's 643 with that of Santos.
The Cádiz-Barça go back to 4-0 of that May 1991 match that did not prevent the 'Dream Team' from taking the League after the tumble at Ramón de Carranza, by Migueli, that central who played for Cádiz and history with Barça, or of Mágico González, a cadista emblem who even played with the Barça shirt on a tour of the United States in which he played with Diego Armando Maradona.
Koeman has a few dilemmas to solve. In defense, the only thing is whether he decides to give entry to the Uruguayan Ronald Araujo or keeps Óscar Mingueza as Lenglet's partner.
On the sides Dest and Alba seem fixed. In the double pivot, Busquets and de Jong can play, even Pjanic and also Pedri, while up with Messi, Griezmann and Braitwaite as insurance, the question is whether Coutinho or Koeman plays and keeps Dembélé, who is in his best moment of form .
Cádiz, the revelation of the start of the campaign, will try to give a new bell, like the one it gave against Real Madrid at the Alfredo di Stéfano. He knows of the difficulty, but he does not renounce it even with the hindrance of not having the unconditional ally of his audience.
After two losses in a row, Cádiz scored again in Elche (1-1), something that was considered vital to avoid falling into a "bad dynamic", as defined by his coach, Álvaro Cervera, who for this game has several casualties.
The Andalusian team has not yet won in their field, where they count the matches by draws or defeats; and their classification, hovering around the European positions with 15 points added in sixth position, is due to their good figures away from home, where they have only fallen once.
Except Madrid, the greats choke on Cádiz, since in the two most recent commitments against teams from above they were defeated: the leader Real Sociedad (0-1) and, previously, Atlético de Madrid (4-0).
In midfield, an important absence is that of midfielder José María Martín-Bejarano 'José Mari', who suffers a grade 2 sprain in the internal lateral ligament of one knee and a strain in the anterior cruciate ligament that keep him in the dry dock, in addition to the last minute of the extreme Salvi Sánchez, with some discomfort.
Another casualty that will affect the center of defense again is that of Juan Cala, who is also injured and who has left his place in the eleven to Argentine Marcos Mauro, while Honduran Anthony 'Choco' Lozano remains out of the call after having tested positive again for Covid-19.
The novelty is the Madrid striker Alvaro Negredo, who returns after a few weeks out suffering from an injury.
Probable lineups:
Cadiz: Ledesma; Carcelén, Marcos Mauro, Fali, Espino; Jonsson, Garrido; Jairo, Álex Fernández, Perea; Negredo or Malbasic.
Barcelona: Ter Stegen; Dest, Mingueza, Lenglet, Alba; Busquets, De Jong; Messi, Griezmann, Coutinho or Dembélé; and Braithwaite.
Referee: César Soto Grado (Riojano Committee).
Stadium: Ramón de Carranza.