Barcelona sign Nico Laprovittola for two seasons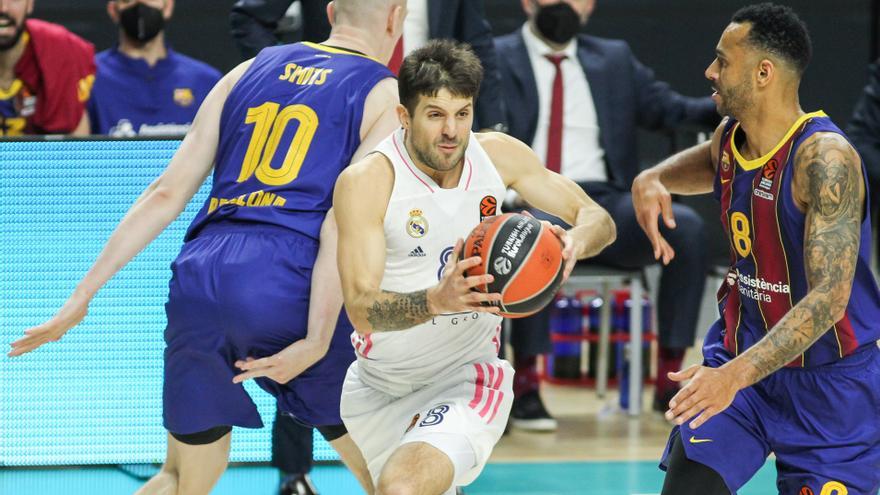 The Argentine base Nicolas Laprovittola will play in the Barça basketball the next two seasons after reaching an agreement with the Blaugrana club, to which he arrives as a free player once his contract with the club has ended Real Madrid.
Laprovittola, 31 years old and 1.90 meters, was 'MVP' of the Endesa League in 2019 when he was defending the Club Joventut Badalona shirt, from which he flew to Real Madrid to now land at a Barça that is a common enemy of his two previous clubs in Spain.
"Barça and Nicolás Laprovittola have reached an agreement for the incorporation of the base for the next two seasons, until June 30, 2023, pending the medical examination, "said the Blaugrana club.
'Lapro', who has an Italian passport, is currently contesting the Tokyo 2020 Olympic Games with Argentina. An international experience that completes the 153 games in the Endesa League and a total of 71 of Euroleague.
In the last 2020/21 campaign, with Real Madrid, he averaged 9.5 points, 4 assists and a PIR of 11.2 In 32 games in the Endesa League, while in the Euroleague it has numbers, in 34 games, of 6.8 points and 3.8 assists in 17 minutes on average.
He was 'MVP' of the Endesa League in the 2018/19 season with 'Penya', a team in which he completed a brutal year with an average of 17.2 points, 6.4 assists and a PIR of 17.2 in 36 games played , with a scoring cap of 40 points with 14/20 in field goals and 7 triples.