Barcelona seeks against Valladolid to get one point away from Atlético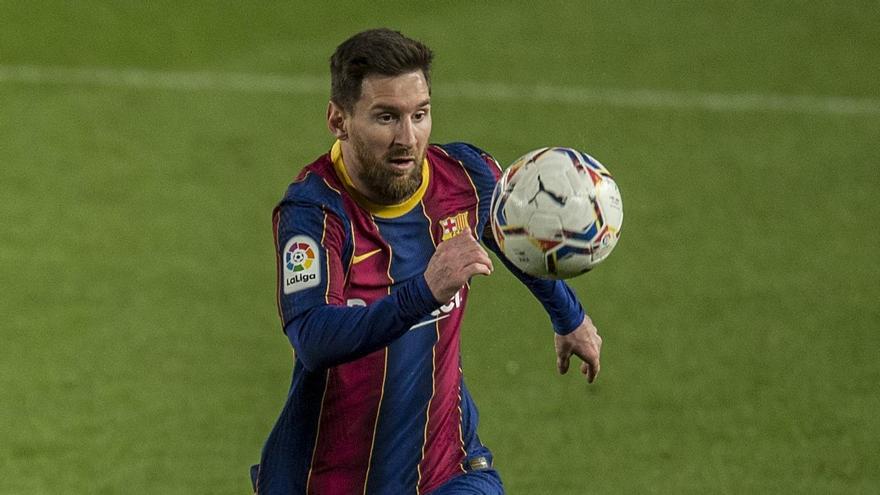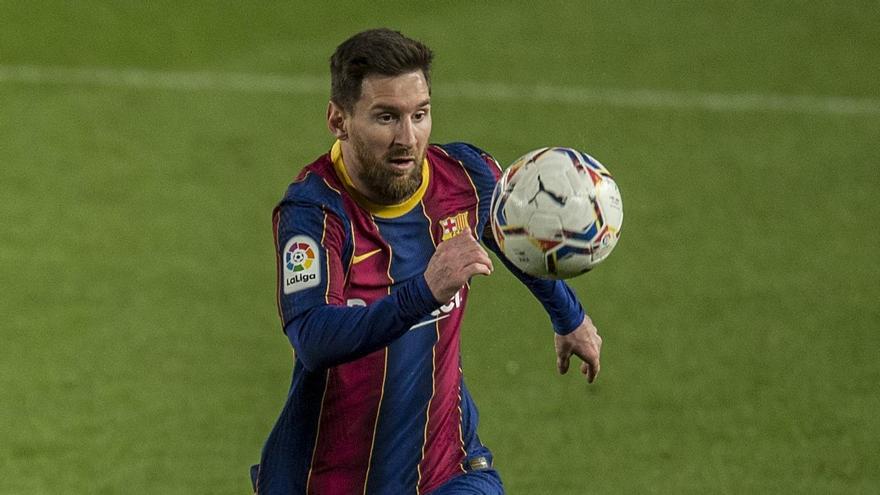 The Barcelona receive this Monday at Valladolid After the national team stoppage, which he arrived with with an exhibition against Real Sociedad, the brand-new Copa del Rey champion, with no new injuries due to international commitments, with the purpose of put the leader Atlético de Madrid on the ropes, from which only four points separate him, and with the novelty of Sergi Roberto.
The right-back will be part of a call-up for Ronald Koeman after relapsing from his injury to the anterior rectus of his right leg on February 3 against Granada, when he broke again three days after reappearing against Athletic Club. Sergi Roberto damaged this muscle for the first time on November 21 against Atlético de Madrid.
His replacement, the American Sergiño Dest, He has just reached his best level as a Barcelona player in this last stretch of the course. In fact, at 1-6 against Real Sociedad he was the author of two goals, his first two as a Barça player, in a demonstration of his enormous offensive potential.
Who will not arrive to face Valladolid is the central Gerard Piqué, who has not yet recovered from the sprain in the internal lateral ligament of the right knee that occurred on March 3 in the second leg of the Copa del Rey semifinals against Sevilla and is also a doubt for the momentous match against Real Madrid April 10.
Precisely, two fundamental pieces for the Barça team as Messi and Frenkie de Jong are warned of sanction and if they saw a yellow card against Valladolid they would miss the Classic that will be played in Valdebebas.
Barcelona, ​​who won the José Zorrilla 0-3 in the first round, He has added 36 of the last 38 possible points in the League. The only setback in this streak was the draw against Cádiz at the Camp Nou on February 21.
This will allow Atlético de Madrid to play the championship in the last ten days, a chimera before this fabulous streak, and dream of the double taking into account that they are classified for the final of the Copa del Rey on April 17 against Athletic Club.
Valladolid will be forced to modify the team due to the numerous accumulated casualties, which could exceed ten, and among which stand out undisputed headlines in recent days, such as Roberto, El Yamiq, Joaquín, Orellana or Weissman.
The technician, Sergio González, defined this week as "shitty"Due to so many absences, which will make him "have to use two or three players from the subsidiary" to complete the squad, since El Yamiq and Fede San Emeterio will not be part of the game.
In the absence of knowing the call for this meeting, Orellana, who meets the sanctions cycle, Kiko Olivas, who could come back into play in two weeks, Joaquín, Míchel Herrero, Luis Pérez, El Yamiq, San Emeterio, Jota are safe and Raúl Carnero. In the case of Roberto and Kike Pérez, they have already overcome the Covid, but they could be left off the list.
Israeli striker Shon Weissman is also a serious doubt, who returned from his participation with the national team with a strong blow to the foot and has not been able to exercise with the rest of the group, while El Yamiq and San Emeterio will be out of the game for at least three weeks.
Too many obstacles for a Real Valladolid that, however, aspires to "surprise" a powerful Barcelona since, as Lucas Olaza commented at a press conference "in football, anything is possible".
As an important novelty for this league commitment is the return of Pablo Hervías and Marcos André who, "although they are not to start as starters, they will be able to play a few minutes", according to the Catalan coach.
With a different defensive block, in which Olaza and Janko would repeat, while in the center would be Bruno González and Javi Sánchez -if El Yamiq does not recover-, the objective must be "to compete, not lose the good feelings and avoid distractions".
Probable lineups:
FC Barcelona: Ter Stegen; Sergiño Dest, Mingueza, Lenglet, Jordi Alba; Sergio Busquets, Frenkie de Jong, Pedri; Dembélé, Griezmann and Messi.
Valladolid: Masip; Yanko, Bruno González, Javi Sánchez, Olaza; Óscar Plano, Roque Mesa, Alcaraz, Toni Villa; Guardiola, Weissman or Kodro.
Stadium: Camp Nou.
Referee: Santiago Jaime Latre (Aragonese Committee).