Barcelona – Real Madrid: Schedule and where to see the classic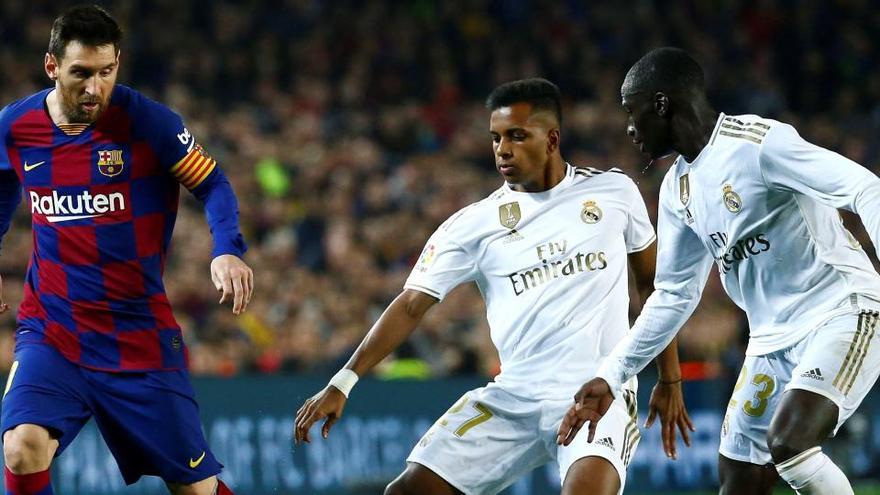 He Camp Nou without public and in the atypical conditions dictated by the pandemic, this Saturday will host the first Classic of the season, determining for the critical situation in which the Real Madrid after two consecutive defeats in four days, against Shakhtar and against Cádiz.
After fitting three goals in the first half against the Ukrainian team and trying to react in the second (2-3), Zinedine Zidane set out on Wednesday to find a solution, which has to start by offering another image against him Barcelona to be able to change the trend.
The crisis of Real Madrid At this moment it seems very different from what its eternal rival may go through, located in the institutional but further away from the sports plane.
Ronald Koeman He will debut in a Clásico from the bench of his former team, which is the only Spaniard who can boast of debuting with victory in "the Champions"and also with win against Ferencvaros (5-1), but with certain doubts in the League after falling in Getafe (1-0) and drawing with Sevilla (1-1) in their last two appointments.
When is FC Barcelona – Real Madrid played
The meeting corresponding to the seventh day of The league It is held on Saturday, October 24, at 4:00 p.m. Spanish peninsular time.
Where to watch the game on TV
The match will be played behind closed doors at the Camp Nou and broadcast Movistar LaLiga (dial 46 of Movistar), Movistar The league 1 (dial 47 – without virtual audience) and Orange TV (channel 110 and 111 in UHD).