Barcelona-Real Madrid, final of the ACB Super Cup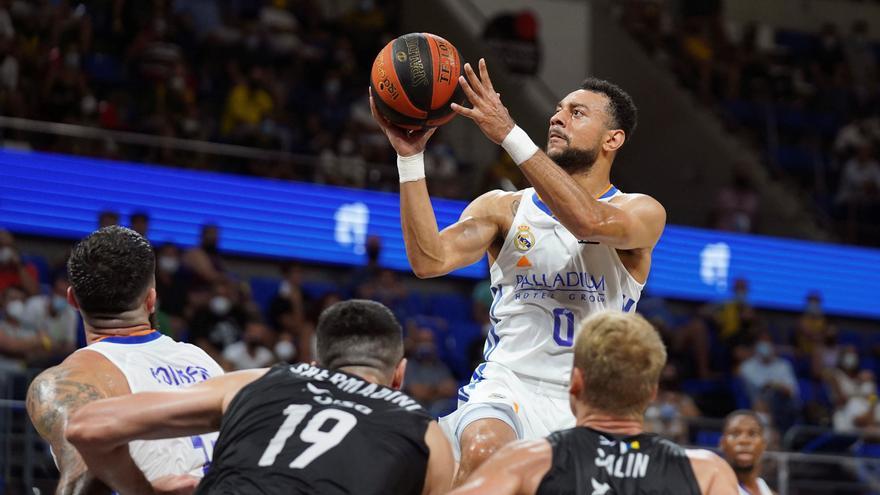 Real Madrid eliminated (70-72) Lenovo Tenerife, host of the Endesa Super Cup in La Laguna, to advance to the final for the title that will be measured against Barça on Sunday, after a hard-fought semifinal in the air until the last seconds .
Pablo Laso's men threw defense in the last quarter and the Aurinegro team lacked conviction and play to avoid the 13th defeat in a row against Madrid. The current champion remained standing, in search of his eighth Super Cup and fourth in a row.
LENOVO TENERIFE: Fitipaldo (3), Sastre (2), Doornekamp (3), Sulejmanovic (11) and Guerra (8) – starting five -, Huertas (13), Salin (6), Shermadini (21), Wiltjer (3), Rodríguez (-).
REAL MADRID: Heurtel (9), Causeur (12), Hanga (8), Yabusele (15) and Poirier (6) – starting five -, Williams-Goss (12), Taylor (2), Rudy Fernández (2 ), Tavares (4), Llull (2).
PARTIALS: 21-14, 16-17, 16-17, 17-24.
Barça victory
Barça beat Valencia Basket (87-68) to reach the final of the Super Cup that is being played at the Fernando Martín Pavilion in San Cristóbal de la Laguna, a great official start to the season for the Catalans, in defense and intensity to make big differences already in the first half.
Those of Sarunas Jasikevicius got the batteries with the first title at stake and still in the middle of the preseason. A period of tests, of players without form or injured, more in Valencia, which did not prevent a strong Barça intensity. Barça bit, the 'taronja' team got entangled in losses and there was no game.
FC BARCELONA: Calathes (4), Higgins (13), Mirotic (7), Hayes (7) and Oriola (5) – starting five -, Davies (15), Martínez (2), Smits (10), Laprovittola (9), Abrines (3), Kuric (2), Jokubaitis (9).
VALENCIA BASKET: Ferrando (3), Hermannsson (11), Pradilla (10), Claver (-) and Dubljevic (6) – starting five -, Jiménez (3), Bressan (-), Puerto (11), Prepelic (9), Van Rossom (3), Tobey (9), Bellver (3).
PARTIALS: 27-16, 18-12, 22-16, 20-24.