Barcelona pays tribute this Sunday to Juan Marsé on the first anniversary of his death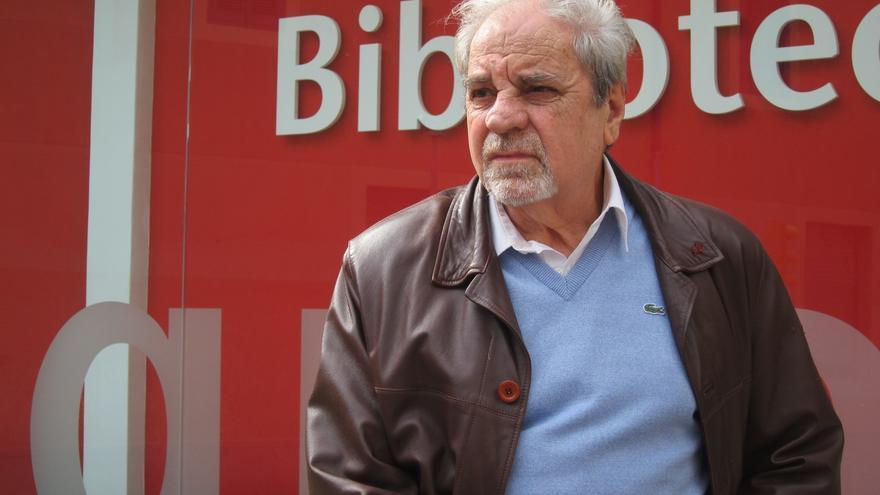 The Barcelona City Council will honor the writer this Sunday Juan Marsé, on the first anniversary of his death, with an act in the El Carmel-Juan Marsé Library that will have the presence of family, friends and reading of fragments of his work.
The act of tribute will begin at 7:00 p.m. and will be chaired by the mayor of Barcelona, ​​Ada Colau; the Deputy Mayor for Culture, Joan Subirats, and the author's widow, Joaquina Hoyas, as well as the writer's children and grandchildren, has informed the consistory.
In the tribute they will participate "people close to the author", such as the writer Eduardo Mendoza and the editor Sílvia Querini, fragments of their work will be read and video excerpts of interviews will be screened where he talks about his books and literature and where he reflects on his life trajectory.
Coinciding with the tribute to the author of 'Últimas tardes con Teresa', the El Carmel-Juan Marsé Library inaugurates an exhibition about the author's life that combines photographs from the family archive with texts by his biographer, Josep Maria Cuenca.
Marsé, who died on July 19 in Barcelona at the age of 87Throughout his professional career, he received the Brief Library Award, the Planeta Award, the Ateneo de Sevilla Award, the Critics Award, the Mexico Novel Award, the City of Barcelona Award, the National Narrative Award and, in 2008, the Cervantes Prize, among others.